Current Board of Directors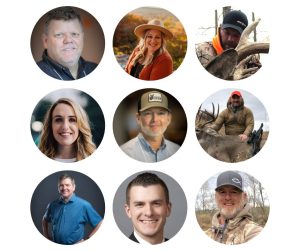 Contact the board of directors: board@professionaloutdoormedia.org
OFFICERS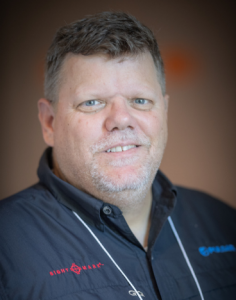 Kevin Reese, President
Term ends 2025
Texas
Kevin has been a POMA member since 2008 and credits his outdoor industry success exclusively to mentoring and POMA membership. He continues to write regularly for a number of regional, national and international print and digital publishers and during his freelance career has also worked in front of and behind cameras for various TV shows on Pursuit, Sportsman and Outdoor Channels, as well as NRA TV. Kevin is a Marine Corps veteran, hardcore patriot and lover of all things outdoors. He is an avid bowhunter and also enjoys extreme long-range shooting. To pay the mentorship he received forward, Kevin is always on the lookout for opportunities to mentor others in outdoor industry communications. Kevin previously served on POMA's board of directors for four years, until 2016, including one year as treasurer—he enjoys opportunities to pay POMA back for years of industry communicator support. Along with his career as a freelance outdoor media member, Kevin has worked as a PR professional, managing media for a number of outdoor industry companies and for the past five years has worked as the senior media relations manager for POMA corporate partner, Sellmark Corporation. Sellmark's brands include Pulsar, Sightmark, Firefield, Kopfjäger, 12 Survivors and BulletSafe. In 2011, Kevin earned coveted Pinnacle and Outstanding Achievement awards, both for outdoor writing. He strives for a repeat year after year. He resides in Texas with his wife, Kelly, and son, Jake, who is now attending UNT as a freshman and studying mechanical engineering.
Britney Booth, Vice President
Director, Term ends 2025
Alabama
A southpaw, originally from Michigan's "North Woods," Britney Booth is a lifelong outdoorswoman and shooting enthusiast with a passion for upland bird hunting, over-and-under shotguns and German shorthaired pointers (GSP).
A graduate of Western Michigan University, Britney holds a bachelor's degree in journalism. After entering the outdoor industry post-college, Britney leveraged her digital marketing and communications knowledge to start Booth Media Group, a full-service marketing company specializing in editorial and magazine publishing. Britney edits and coordinates multiple publications in the outdoor space and her bylines include a host of print and digital publications, including Ruffed Grouse Society's Covers, Upland Almanac, Shooting Industry, National Rifle Association's American Hunter, National Wild Turkey Federation's Turkey Country, Game & Fish Magazine and more.
Britney has been a member of POMA since 2018 and is currently serving as the Conference Planning Committee Chair. At the 2023 POMA Annual Conference, Britney spoke during the headline session titled "Get Published!" where she other leading editors discussed tips for everyone from seasoned pros to new creators to improve their craft and increase their business because of it.
She resides in Alabama with her husband JT, daughter Hunter-Leigh and GSP Wesson.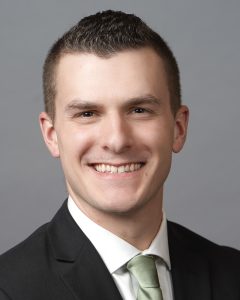 Justin Morrissey, 2nd Vice President
Term Ends 2025
Wisconsin
As the director of social media for the National Shooting Sports Foundation (NSSF), the firearm industry trade association, Justin Morrissey uses his 11+ years of professional media and marketing experience to effectively plan and execute NSSF's social media strategy. Given the broad scope of what NSSF does on behalf of the industry, Morrissey works with a diverse list of industry partners to face the industry's most difficult challenges and lead in advocacy and education. He acts as the liaison for NSSF's +ONE mentorship initiative, uniting the firearm industry, conservation organizations and community leaders to expand opportunities in learning, storytelling and access for those interested in building critical life skills through shooting sports and hunting. He continues to be part of the marketing team for the largest trade show in the outdoor industry, the Shooting, Hunting and Outdoor Trade Show (SHOT Show), which is owned by NSSF. In 2020, he was honored to be named among SHOT Business' 40 Under 40 Honorees.
Morrissey has been a proud member of Professional Outdoor Media Association (POMA) since 2010 and has been active in the organization in many ways. From 2012 to 2014 (leading up to joining NSSF), he was one of the first POMA interns working directly with the POMA executive director and membership coordinator. In 2017, he gained a seat on the POMA Board of Directors and in 2018 became the Secretary. His term on the board ended in 2021 and since then he has remained an active member through NSSF. He gives credit to POMA as the organization that set him up for success in the start of his career.
Morrissey is heavily involved, personally and professionally, in the outdoors and enjoys spending time away from his desk in the field. He enjoys creating memories with friends and family on his acreage in Wisconsin – a wildlife haven he continues to build upon through wildlife habitat projects and quality management. Morrissey is a mentor, conservationist, hockey fan and passionate traveler, among many other things. He lives in Wisconsin with his wife Abby, hunting dog Gomer, and three-legged cat Grace.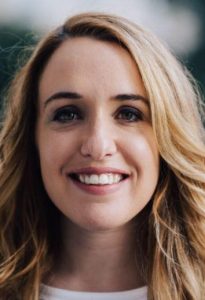 Gabriella Hoffman, Secretary
Term ends 2024
Virginia
Gabriella Hoffman is a freelance media strategist, podcaster, columnist, and 2019 POMA Pinnacle Award recipient. Her writings have appeared in Field & Stream, Outdoor Life, Sporting Classics Daily/Sporting Classics Magazine, The Virginia Sportsman, and other national publications. She hosts the weekly "District of Conservation" podcast. Learn more about Gabriella at http://www.gabriellahoffman.com.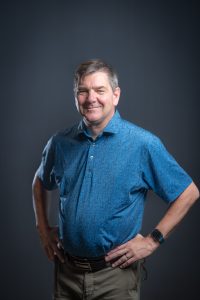 Kevin Paulson, Treasurer
Director
Nebraska
I am the Founder and CEO of HuntingLife.com. My passion for hunting began at the age of five hunting mule deer in the high desert of the Eastern Sierra Mountains alongside my father. It's still one of my favorite places. Over the next 30 years, I was able to chase ducks, dove, mule deer, whitetail, elk and antelope on trips with my father from California to Virginia, Wyoming, Montana and Idaho.
In 2003, I began writing and blogging about the outdoors in the pages of our outfitter website. I shared tips, tricks and gear advice for prospective elk, bear and deer hunters coming to Idaho and Montana. In 2006, after the passing of my father, I sold my portion of the outfitting business and bought HuntingLife.com the next day in an effort to continue my passion for writing, storytelling and the outdoors. Our company was really built to be a tribute to my father, who spent his life hunting, shooting and working for the USFS. Hunting Life a conduit to share the message of the North American Conservation Model and help hunters from all walks of life get the knowledge they need to experience the outdoors.
In 2009, HuntingLife.com became my full-time profession, and I have been writing ever since. A lot has changed over the last 17 years, but in a lot of ways things have stayed the same: produce great content that educates and informs your readers and be authentic to your audience.
I joined POMA soon after becoming a full-time writer knowing full well that the best way to become a better writer was to surround myself with better writers. Jim Zumbo had told me about the value of POMA, and I jumped at the chance to join the organization. While the industry has changed year after year, the value of organizations like POMA continue to drive connections and education for our members regardless of how our members create content. I have served on the board of directors for POMA during the Covid shutdown, I had the opportunity to spearhead the online auction to raise funds for the organization at a critical time.
---
DIRECTORS
Trent Marsh
Corporate Partner Director, Term Ends 2025
Indiana
Trent has been a part of the shooting sports industry for more than a decade as a marketing professional, content manager, and freelance content creator. He has been an active and participating member of media organizations, including POMA and AGLOW. His experience in the industry as both a corporate marketing representative, and as a freelance writer, give him a unique perspective on the challenges and opportunities that exist on both sides of the industry.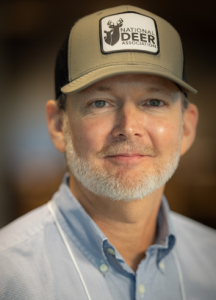 Lindsay Thomas Jr., Director
Term ends 2024
Georgia
Lindsay Thomas Jr. is the Chief Communications Officer at the non-profit National Deer Association, formerly the Quality Deer Management Association (QDMA), where he oversees production of Quality Whitetails magazine as well as the organization's digital, social media and e-mail communications. He joined the staff of QDMA in 2003. He has served as editor and contributing author on several educational books for deer hunters. He has been a POMA member since 2005. Prior to joining the staff of QDMA, Lindsay was an editor at Georgia Outdoor News magazine for nine years. He earned a journalism degree from the University of Georgia. He and his wife Anne live in Georgia and have three children: Jacob, Laurel and Julia.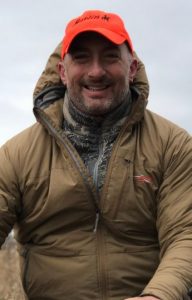 John Snow
Director, Term ends 2024
Montana
John B. Snow, shooting editor, Outdoor Life and Field & Stream. I'm a lifelong sportsman, who's been a professional journalist since 1989. Before transitioning to the outdoor industry in 1996, I worked at newspapers and magazines including Fortune Magazine, The Hartford Courant and The New York Times. I started at Fishing & Hunting News in 1996 where I launched the Michigan edition of F&H News. Within a year, I took over as Editor-In-Chief for the company, overseeing 14 different editions and a staff of 100-plus full-time and part-time editors, writers, production staff and designers. I joined Outdoor Life in 2001, first as a senior editor, and then later was promoted to executive editor. When Jim Carmichel retired in 2009, I moved into his role as that magazine's shooting editor. Over the course of Outdoor Life's 123-year history I'm only the fifth person to hold that title. Then, in 2017, I was named shooting editor for Field & Stream as well, and have been wearing those two hats since. I live in Bozeman, Montana, with my family and split my time between shooting, hunting and fishing while creating content for both OL and FS. If I'm fortunate enough to be selected to POMA's board of directors, I'm looking forward to pulling on the oars for the organization to help up and coming communicators in the outdoor field and spreading the message of the great work my colleagues do to ensure the future of our shared passion for fishing, hunting and the outdoor lifestyle.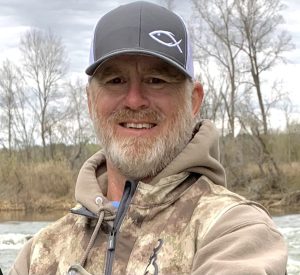 Pete Rogers
Director, Term Ends 2025
South Carolina
Pete Rogers is a graduate from the University of South Carolina and earned a Masters in Divinity degree from Erskine Theological Seminary before being ordained. Over twenty three years ago Pete began merging his love for writing with his love of the outdoors. Pete spends many days a year afield enjoying God's creation while hunting, fishing, hiking, or camping. He has hunted and fished in 17 states and numerous Canadian provinces.
Taking these and other experiences, Pete has published over 1,000 articles and 4,000 photographs in his career. His stories and photographs have earned over 60 awards in literary, photographic, and videography competitions. He is also the author of 6 books. Pete overcame a severe speech impediment to become a popular speaker for corporate events, and men's conferences across the country. In October 2019, he founded and launched the award winning Christian Outdoors Podcast, where he uses this program to merge his passion for Christ with his passion for the outdoors. The weekly episodes are available on CarbonTV and all major podcast platforms. Christian Outdoors Podcast is rated as a top 1% podcast worldwide with over 1,700,000 subscribers and growing. More about this can be found at; www.christianoutdoors.org.  Combining all of his outlets, his audience reach exceeds 17 million annually. He is serving in his second term as Chairman of the Board of the South Carolina Outdoor Press Association (SCOPe)
Save
Save
Save