Current Board of Directors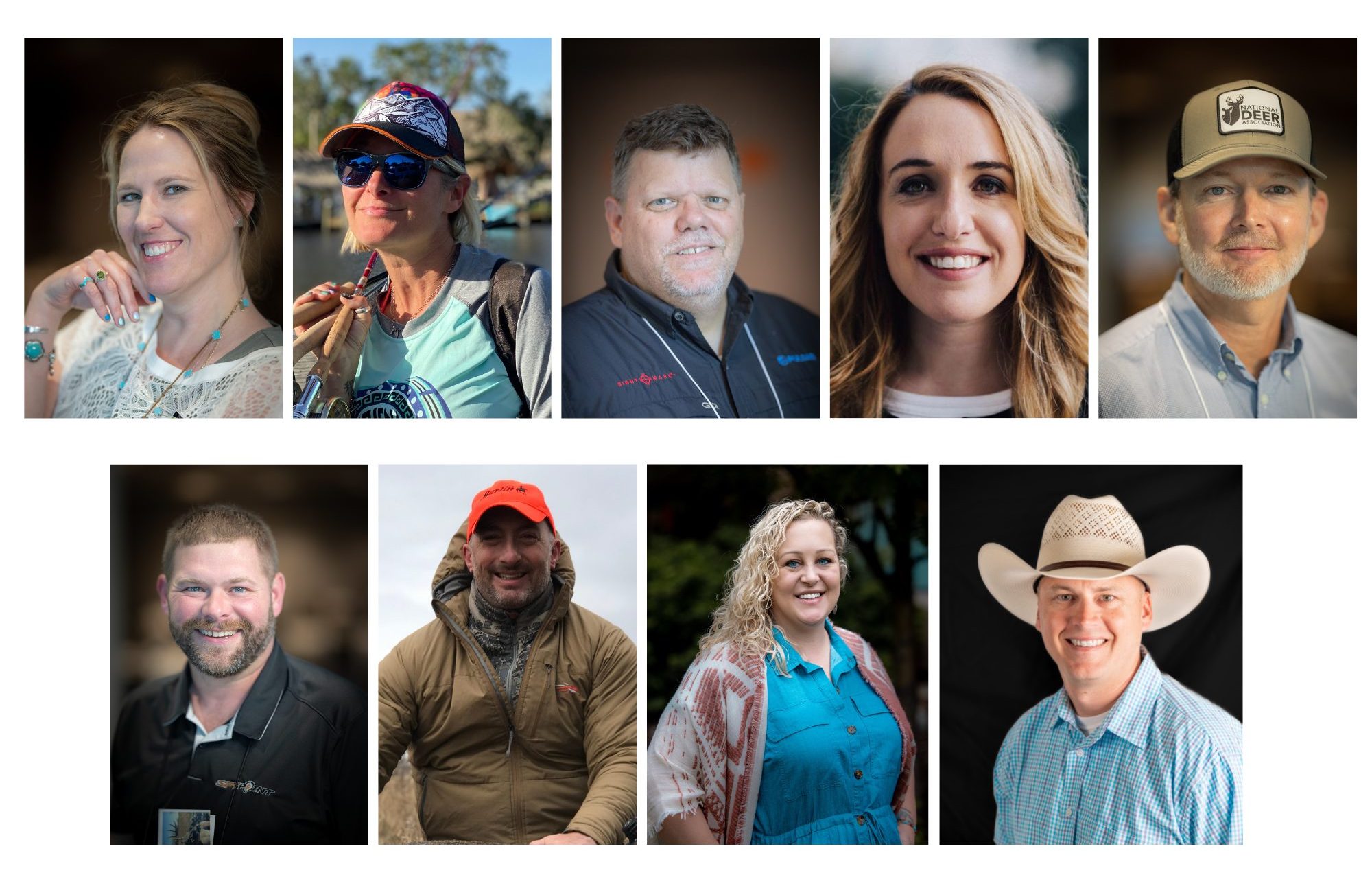 Contact the board of directors: board at professionaloutdoormedia.org
OFFICERS
Michelle Scheuermann, President
Term ends 2024
Minnesota
Michelle is a 12 year veteran of marketing communications helping brands and individuals get noticed in traditional and non-traditional media outlets. Michelle was the Director of Communications for the national cable network, Sportsman Channel for eight years, creating and leading a PR department focusing on multiple audiences. There, she honed her skills in media relations, social media management, branding, public affairs and government affairs outreach initiatives. She also was the first to activate Twitter and learn the power of online branding and interaction. She blogs on her website about her travels, communication observations and updates on her podcast, Back at the Lodge (available on iTunes and Stitcher Radio). Most recently Michelle started her publicity consulting business, BulletProof Communications, LLC, and still works with Sportsman Channel (now Outdoor Sportsman Group) along with other individuals and companies in the outdoor world and beyond. Her goal is to help clients be heard in the cluttered media world. Michelle lives in the St. Paul area with her husband, Wayne, and cat, Harrison. bulletproofmediablog.com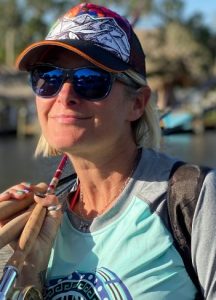 Jen Ripple, 1st Vice President 
Term ends 2025
Tennessee
Jen is the Editor-in-Chief and Publisher of the international flyfishing lifestyle magazine, DUN Magazine. In addition to her work at DUN, she writes the Fly Fishing Women's Buyer's Guide for Outside Magazine and the Women's Best Of column for Gray's Sporting Journal, among others. She is a member of the Executive Board of Directors for Fly Fishers International, member of the Board of Directors for the Harpeth River Conservancy, member of the Advisory Committee for the TU Service Partnership and a former member of the Board of Directors for the American Fly Fishing Trade Association. She has been named Southerner of the Year by Southern Living Magazine and is considered one of the top women changing the sport of fly fishing. Jen is a professional angler and conference speaker, who spends her time empowering anglers by teaching fly tying and casting clinics, speaking nationwide on a variety of topics, and devoting her time to conservation efforts through nonprofits. A sounding board for women in this currently male-dominated sport, Jen has created a home base for women worldwide to connect and engage in the art of fly fishing.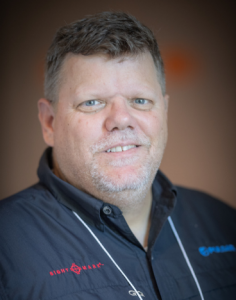 Kevin Reese, 2nd Vice President
Term ends 2024
Texas
Kevin has been a POMA member since 2008 and credits his outdoor industry success exclusively to mentoring and POMA membership. He continues to write regularly for a number of regional, national and international print and digital publishers and during his freelance career has also worked in front of and behind cameras for various TV shows on Pursuit, Sportsman and Outdoor Channels, as well as NRA TV. Kevin is a Marine Corps veteran, hardcore patriot and lover of all things outdoors. He is an avid bowhunter and also enjoys extreme long-range shooting. To pay the mentorship he received forward, Kevin is always on the lookout for opportunities to mentor others in outdoor industry communications. Kevin previously served on POMA's board of directors for four years, until 2016, including one year as treasurer—he enjoys opportunities to pay POMA back for years of industry communicator support. Along with his career as a freelance outdoor media member, Kevin has worked as a PR professional, managing media for a number of outdoor industry companies and for the past five years has worked as the senior media relations manager for POMA corporate partner, Sellmark Corporation. Sellmark's brands include Pulsar, Sightmark, Firefield, Kopfjäger, 12 Survivors and BulletSafe. In 2011, Kevin earned coveted Pinnacle and Outstanding Achievement awards, both for outdoor writing. He strives for a repeat year after year. He resides in Texas with his wife, Kelly, and son, Jake, who is now attending UNT as a freshman and studying mechanical engineering.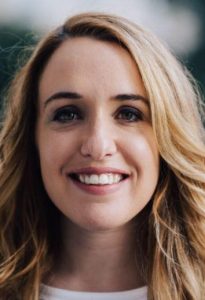 Gabriella Hoffman, Secretary
Term ends 2024
Virginia
Gabriella Hoffman is a freelance media strategist, podcaster, columnist, and 2019 POMA Pinnacle Award recipient. Her writings have appeared in Field & Stream, Outdoor Life, Sporting Classics Daily/Sporting Classics Magazine, The Virginia Sportsman, and other national publications. She hosts the weekly "District of Conservation" podcast. Learn more about Gabriella at http://www.gabriellahoffman.com.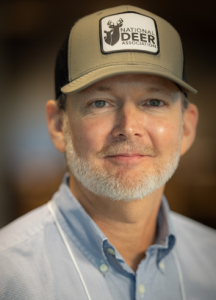 Lindsay Thomas Jr., Treasurer
Term ends 2024

Georgia
Lindsay Thomas Jr. is the Chief Communications Officer at the non-profit National Deer Association, formerly the Quality Deer Management Association (QDMA), where he oversees production of Quality Whitetails magazine as well as the organization's digital, social media and e-mail communications. He joined the staff of QDMA in 2003. He has served as editor and contributing author on several educational books for deer hunters. He has been a POMA member since 2005. Prior to joining the staff of QDMA, Lindsay was an editor at Georgia Outdoor News magazine for nine years. He earned a journalism degree from the University of Georgia. He and his wife Anne live in Georgia and have three children: Jacob, Laurel and Julia.
---
DIRECTORS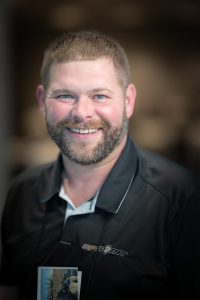 Trent Marsh
Corporate Partner Director, Term Ends 2025
Kentucky
Trent has been a part of the shooting sports industry for more than a decade as a marketing professional, content manager, and freelance content creator. He has been an active and participating member of media organizations, including POMA and AGLOW. His experience in the industry as both a corporate marketing representative, and as a freelance writer, give him a unique perspective on the challenges and opportunities that exist on both sides of the industry.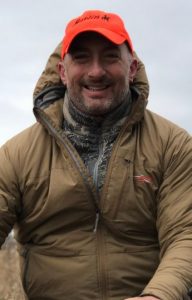 John Snow
Director, Term ends 2024
Montana
John B. Snow, shooting editor, Outdoor Life and Field & Stream. I'm a lifelong sportsman, who's been a professional journalist since 1989. Before transitioning to the outdoor industry in 1996, I worked at newspapers and magazines including Fortune Magazine, The Hartford Courant and The New York Times. I started at Fishing & Hunting News in 1996 where I launched the Michigan edition of F&H News. Within a year, I took over as Editor-In-Chief for the company, overseeing 14 different editions and a staff of 100-plus full-time and part-time editors, writers, production staff and designers. I joined Outdoor Life in 2001, first as a senior editor, and then later was promoted to executive editor. When Jim Carmichel retired in 2009, I moved into his role as that magazine's shooting editor. Over the course of Outdoor Life's 123-year history I'm only the fifth person to hold that title. Then, in 2017, I was named shooting editor for Field & Stream as well, and have been wearing those two hats since. I live in Bozeman, Montana, with my family and split my time between shooting, hunting and fishing while creating content for both OL and FS. If I'm fortunate enough to be selected to POMA's board of directors, I'm looking forward to pulling on the oars for the organization to help up and coming communicators in the outdoor field and spreading the message of the great work my colleagues do to ensure the future of our shared passion for fishing, hunting and the outdoor lifestyle.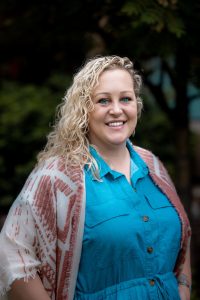 Britney Booth
Director, Term ends 2024
Alabama
A southpaw, originally from Michigan's "North Woods," Britney Booth is a lifelong outdoorswoman and shooting enthusiast with a passion for upland bird hunting, over-and-under shotguns and German shorthaired pointers (GSP). 
A graduate of Western Michigan University, Britney holds a bachelor's degree in journalism. After entering the outdoor industry post-college, Britney leveraged her digital marketing and communications knowledge to start Booth Media Group, a full-service marketing company specializing in editorial and magazine publishing. Britney edits and coordinates multiple publications in the outdoor space and her bylines include a host of print and digital publications, including Ruffed Grouse Society's Covers, Upland Almanac, Shooting Industry, National Rifle Association's American Hunter, National Wild Turkey Federation's Turkey Country, Game & Fish Magazine and more.
Britney has been a member of POMA since 2018 and is currently serving on both the Conference Planning and Marketing/Branding committees. At the 2022 POMA Annual Conference, Britney moderated the headline session titled "Get Published!" where she and the panelists discussed tips for everyone from seasoned pros to new creators to improve their craft and increase their business because of it. 
She resides in Alabama with her husband JT, 2-year-old daughter Hunter-Leigh and 13-year-old GSP Wesson.
Tyson Woods
Director, Term ends 2024
Montana
Tyson Woods is a freelance photographer/videographer based out of western Montana.  His work has been shared across the outdoor industry.  Tyson has been a POMA member since 2017.  Tyson grew up in the outdoors, and he takes full advantage of living in the state of Montana hunting, fishing and recreating outside as much as possible.  Aside from his business TWoods Images, Tyson is a trained microbiologist and he is currently the Assistant Fire Chief in the town where he resides with his wife and daughter.Save
Save
Save