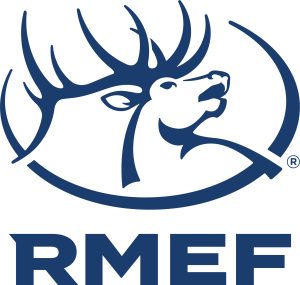 MISSOULA, Mont. — Wisconsin's elk population will have better forage and hunters and wildlife watchers will get improved access to elk country thanks to the latest round of grant funding received from the Rocky Mountain Elk Foundation and its partners.
"We remain committed to ensuring the future of elk in Wisconsin just as we have been for more than three decades now," said Blake Henning, RMEF chief conservation officer. "These grant dollars go on the ground to bolster habitat that benefit elk and a wide range of other wildlife and plant species in the state's northern and southern elk zones."
RMEF provided $111,535 that leveraged an additional $227,895 in conservation partner funding for 21 different projects.
Specific types of work include establishing and enhancing forest openings, forest thinning, invasive weed treatment, seeding, oak and aspen enhancement, improving trails and roads for access, research to better understand elk calf mortality and habitat usage, and support for camps, mentored hunts and other programs that further hunting and conservation.
Wisconsin is home to more than 11,200 RMEF members and 24 chapters.
"It's our dedicated volunteer base that makes this allocation possible," said Kyle Weaver, RMEF president and CEO. "We recognize and thank them for generating this funding by hosting fundraising banquets and other activities."
Go here to view a list and locations of the Wisconsin projects.
About the Rocky Mountain Elk Foundation:
Founded more than 38 years ago and fueled by hunters, RMEF maintains more than 225,000 members and has conserved more than 8.5 million acres for elk and other wildlife. RMEF also works to open and improve public access, fund and advocate for science-based resource management, and ensure the future of America's hunting heritage. Discover why "Hunting Is Conservation™" at rmef.org or 800-CALL ELK.