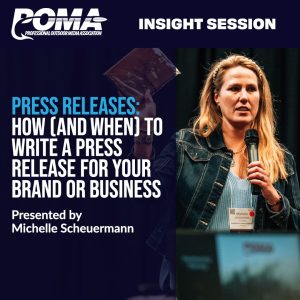 Preparations for the 2023 POMA Conference are underway! The conference relies on member keynotes to create an unforgettable event. We are also seeking monthly Insight Sessions speakers to provide timely, informative webinars with POMA members.
Experienced or first-time speakers welcome. POMA is a rich ground for folks to speak for the first time!
Please use this form to apply to be a conference or Insight Session speaker.