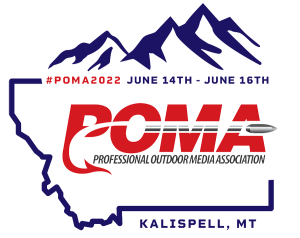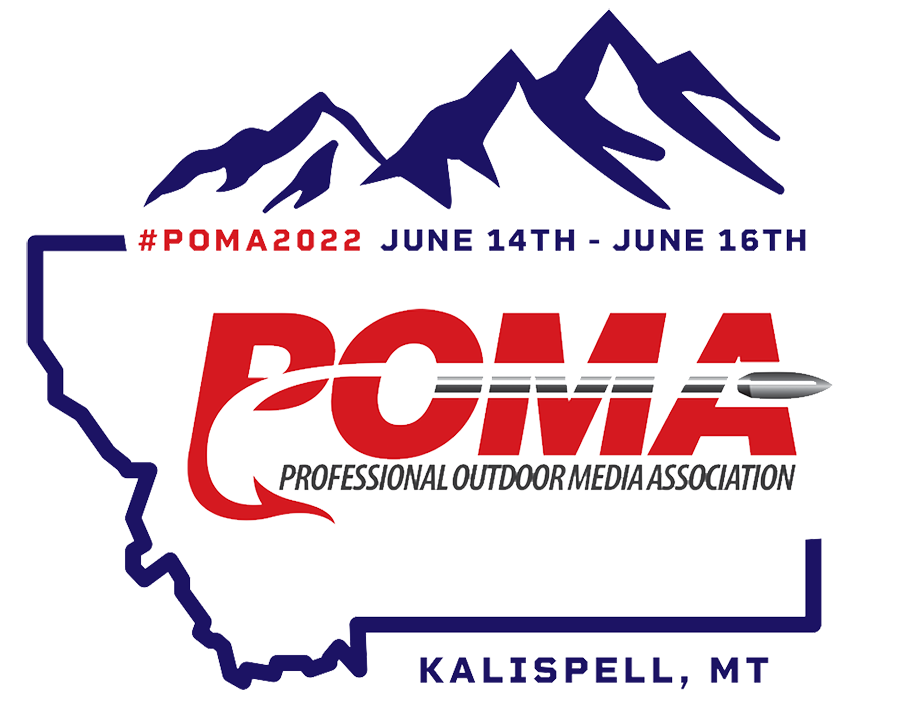 Pennsylvania – May 4, 2022 – Get those burning podcasting questions answered at the Annual Professional Outdoor Media Association (POMA) Business Conference this June with "Navigating the Podcast Wilderness" panel session on Thursday, June 16. POMA's Annual Business Conference is June 14-16 in Kalispell, MT.  This panel session, moderated by Gabriella Hoffman, host of "District of Conservation" podcast, features seasoned communicators who have started multiple podcasts and built them with great success. The panel consists of Jules McQueen, president of CarbonTV; Randy Newberg, host of "Hunt Talk with Randy Newberg" podcast (1st session only) and Brandon Butler, host of "Driftwood Outdoors" podcast
The panel is slated for Thursday, June 16 at 9:15 a.m. and will repeat at 10:15 a.m.
"Hunters, anglers, gun owners, and outdoor recreationists are seeking longform discussions with newsmakers, how-to's, and the latest in public policy. COVID changed some of the podcasting landscape, but the outdoor community is really revving up with podcasts being added almost daily. Despite the growing popularity of this medium, it's sometimes hard for upstart podcasts to break out, get noticed, and obtain sponsors," shared Thomas MacAulay, Executive Director of POMA. "We specifically chose the panelists for this session because of the quality and success of their podcasts and the candidness of how they got there. It is sure to be a highlight of the POMA Conference."
"I'm thrilled to preside over this panel session at our upcoming Business Conference in Kalispell, MT.  Our attendees will greatly benefit from hearing firsthand from some of the outdoor industry's top communicators in the podcasting realm," said Gabriella Hoffman, POMA Board of Director. "The panelists assembled have great insight into the medium and will impart great tips. This discussion is perfect for conference goers who want to dip their feet into podcasting."
The POMA Annual Business Conference consists of three exciting days of educational and networking opportunities. Kalispell will also have suggestions for activities before and after conference to help members make the most of their time in their area. Members are encouraged to register now and book travel early to take advantage of early booking savings.
As with every conference, attendees will enjoy:
Cutting-edge educational business sessions
High-caliber speakers and presenters
Hands-on, interactive POMA Camps and Product Showcase(All non-shooting products will be displayed at this event, including archery.)
Shooting Day to showcase new shooting-related products from our Corporate Partners
Networking events and gatherings to help members make connections, build relationships and work together
The Red Lion Hotel in Kalispell is the host hotel for #POMA2022. They've offered a special rate for POMA conference attendees. All meals, networking events and sessions will be held at the hotel.
About Professional Outdoor Media Association (POMA)
The Professional Outdoor Media Association, POMA, is a member-based organization that fosters excellence in communications at all levels. Their goal is to help members build their business, connect media and industry, promote fair and honest communication of the traditional outdoor sports and conservation stories, and mentor the next generation of traditional outdoor sports communicators.
Media Contacts:
Thomas MacAulay, POMA Executive Director,
thomasm@professionaloutdoormedia.org
Shelly Moore, POMA Membership Director,
smoore@professionaloutdoormedia.org