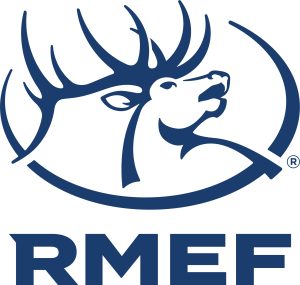 MISSOULA, Mont. — Approximately 3,600 acres of pristine wildlife and riparian habitat in Montana's popular Big Hole region will remain that way thanks to a conservation collaboration by a longtime traditional landowner, the Bureau of Land Management and the Rocky Mountain Elk Foundation.
"Development and habitat fragmentation were very real and serious threats to this landscape because of its beauty, location and natural resources," said Kyle Weaver, RMEF president and CEO. "Instead, it is now conserved, protected and opened to public access. We appreciate the family for reaching out to us about their land and helping to make that happen."
The property is about 55 miles south of Butte in Beaverhead and Deer Lodge Counties. It features mountains, meadows, sagebrush, grasslands, and conifer and aspen stands that are home to elk, mule and whitetail deer, moose, pronghorn antelope, small game, upland birds, waterfowl and other species.
Two miles of the Big Hole River and two miles of Seymour Creek cross the land. Those waters and the surrounding riparian habitat are vital for westslope cutthroat, brook, brown and rainbow trout. They also provide a refuge for the last wild population of fluvial Arctic grayling in the Lower 48.
"The conservation ramifications of this transaction are immense," said Blake Henning, RMEF chief conservation officer. "It protects the connectivity of public land ownership, a migration corridor, elk calving and winter range, and extensive riparian habitat, plus it offers public access to this acreage, the Big Hole River and greatly improves access to adjacent public land."
The acquisition supports a wide range of recreational activity such as hunting, fishing, hiking, horseback riding, camping and boating.
"The Seymour Creek property has been under private ownership for generations, so thanks to the private landowners, the Rocky Mountain Elk Foundation and partners, the public can now explore an additional 3,600 acres of diverse landscapes in the Big Hole Valley," said Lindsey Babcock, BLM Butte field manager.
Access allows biologists to better manage wildlife populations in what was previously a complex land ownership pattern that was difficult to both manage and navigate. The watershed also serves as a crucial linkage corridor between the Greater Yellowstone Ecosystem and the Northern Continental Divide for grizzly bears and Canada lynx.
The Land and Water Conservation Fund, Montana Fish & Wildlife Conservation Trust, The Conservation Alliance and RMEF provided funding for the project.
About the Rocky Mountain Elk Foundation:
Founded more than 38 years ago and fueled by hunters, RMEF maintains more than 225,000 members and has conserved more than 8.5 million acres for elk and other wildlife. RMEF also works to open and improve public access, fund and advocate for science-based resource management, and ensure the future of America's hunting heritage. Discover why "Hunting Is Conservation™" at rmef.org or 800-CALL ELK.