Irrevocable Charter
In January 2005, at a combined meeting during the Safari Club International (SCI) convention and the Shooting, Hunting, Outdoor Trade (SHOT) show, outdoor communicators elected a steering committee of their peers for the purpose of creating a new national outdoor media organization. The committee met in May 2005 at White Oak Plantation near Tuskegee, Alabama and formed the Professional Outdoor Media Association (POMA).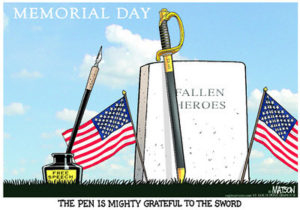 The organization offers a congenial, collegial atmosphere to its members and provides them meaningful services including education in craft, improvement in business practices, tools to enhance efficiency and profits along with extensive networking opportunities. Members are committed to preserving the sanctity of freedom of speech and the right of individuals to keep and bear arms; fostering ethical standards in business dealings, communications and the codes by which they personally abide when afield; maintaining the integrity, understanding and enjoyment of traditional hunting, fishing, trapping and shooting activities.
POMA recognizes the important role that industry and members of the conservation community play in the perpetuation of outdoor sports. The organization acknowledges the mutually beneficial relationship individual and Corporate Partners enjoy as members.
Finally, we honor the memory of the great hunting, fishing, trapping and shooting communicators from the past and pledge to perpetuate the heritage of our profession.
Addendum, by POMA Board of Directors, March 20, 2012: POMA's Founding Mission Statement – For historical reference, POMA added the founding mission statement as an addendum to this Irrevocable Charter to preserve the text and context of the organization's first mission statement: The Professional Outdoor Media Association, Inc. is a group of individual communicators and Corporate Partners who believe in, defend, support and promote the heritage of hunting, fishing, shooting and traditional outdoor sports through writing, photography and other means. By doing so, members hope to educate the general public about these sports and encourage more participation in them. The organization serves the membership by helping members grow professionally, improve their skills, better their working environments and enhance their businesses.
The current mission statement was adopted in the spring of 2012.
Save