Top Ten Social Media Dos and Don'ts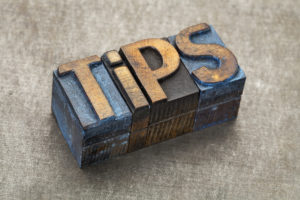 The social media world is a constantly evolving one. A user can spend hours researching sites looking for up-to-date advice on how to improve social visibility for their companies.
As a social media editor, I follow multiple blogs which share current news about how platforms are changing. Their advice helps companies keep up with the mainstream in social media. Social Media Examiner, Copy Blogger, Hubspot and Bowden to Bowden are excellent resources for current social media platform information. They share highlights about what changes have come, how they affect you and give advice as to how you can improve.
Here are my top ten dos and don'ts that will help you in your social media campaign efforts.
social media Top ten dos
Share content in a manner that inspires conversation. When people respond to your posts, it will show up in their user history, Twitter feed or news feed for others to see.
Interact with your followers in order to develop trust and relationships.
Take the time to examine key traffic times and post a few times a day, spreading your shares out through out the day. Sites are constantly moving so before you know it, you highlight has disappeared among the hundreds, or thousands of others.
As a time saver, use sights such as Hootsuite to automate posts and save time.
Share a variety of relevant content to multiple social media platforms
Share hot topics by scanning sites such as Google Adworks, to see what is trending.
Mix things up by sharing links, images, updates and video.
When you are sharing images, make sure they are of high quality.
Tag others in posts and images to boost visibility.
Use appropriate hashtags.

social media top ten don'ts
Don't force people to other sites.
Don't cross-share from one social media platform to another.
Don't lose your personality or message by over-automating.
Although the use of hashtags is important, a social media manager should be careful not to over use them on sites such as Twitter or Facebook.
Don't share photos that are blurry. Make sure the images are high quality and capture a viewers attention. Photos are a must in the new Twitter feed because they capture attention as the thousands of tweets tick by.
Don't share content that is unrelated to your content, site or mission. Set a goal as to what your focus is and double check your content to see if it fits the criteria.
Don't over share. When a person tweets fifteen times one after the other, their clog the Twitter feed with their posts, and as the tweets tick by, they disappear leaving nothing to view later.
Don't neglect your feed. If you step away for a short time, forgetting about your feed, your followers tend to forget about you. Schedule posts in advance if you're going to be gone.
Don't forget to mention others when you are sharing their content. Give them credit where credit is due.
Don't use your social media platforms as a place to gripe about your day.
---
By Mia Anstine, Women's Outdoor News social media editor.
Mia Anstine writes a column for the Women's Outdoor News called "Mia and the Little Gal," and serves as the social media editor. She has a column with Western Whitetail Magazine entitled "Comfort Zone," and she is a content provider for Beretta USA.
Save