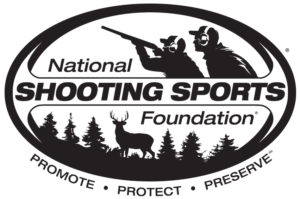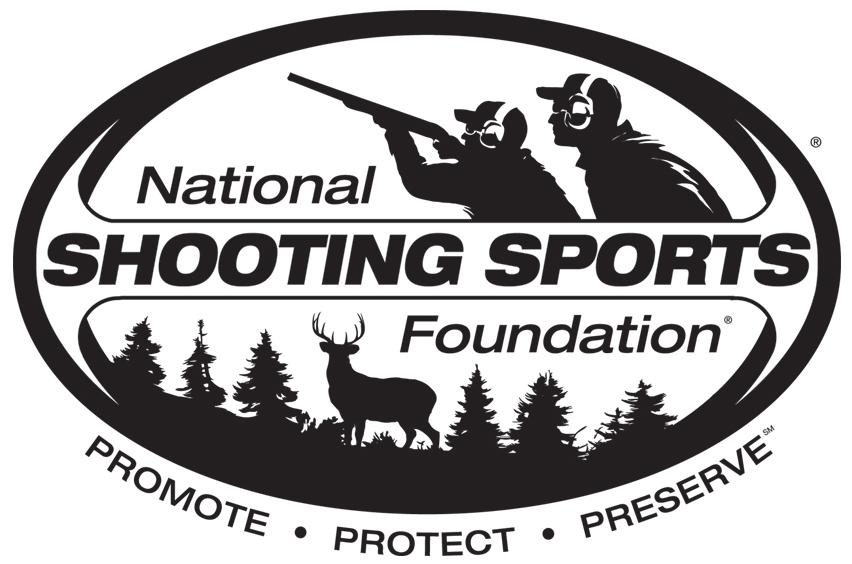 Jan. 22, 2020, LAS VEGAS, NEV. – The Professional Outdoor Media Association (POMA) and the National Shooting Sports Foundation (NSSF) honored novelist and Pulitzer Award winner Stephen Hunter with the prestigious POMA/NSSF Grits Gresham Shooting Sports Communicator Award.
The award recognizes extraordinary achievements in communications and in support of our hunting heritage and firearm freedoms.
Hunter is 40-year veteran author of more than a dozen novels and is known for exacting technical details about firearms and shooting. His 1993 novel "Point of Impact" was made into the movie "Shooter," starring Mark Wahlberg, which grossed almost 100 million dollars. Hunter is an avid shooter. His latest novel is "Game of Snipers," which continues the wildly-successful series featuring American sniper Bob Lee Swagger. In his 2001 novel "Pale Horse Coming," Hunter built the plot around characters which were based loosely on famous gun writers of the past.
As the film critic for the Washington Post, Hunter received the Pulitzer Prize for Criticism in 2003.
Grits Gresham's son, Tom Gresham, host of the nationally-syndicated Gun Talk Radio and a book author, presented Hunter with the award during the Shooting, Hunting and Outdoor Trade (SHOT) Show in Las Vegas, NV.
"I've been a Stephen Hunter fan since 1980, when I read 'Master Sniper,'" said Gresham. "I remember thinking then that this guy knows guns and is bringing technical accuracy to popular fiction. The attention and wide-spread following Hunter's novels garnered have caused other writers to work harder to get the details right on firearms. Stephen also has exposed the world of the law-abiding gun owner to a greater audience."
Hunter lives in Maryland and is working on his next novel.
"As a lover of hunting literature from Hemingway to Ruark to Capstick, and particularly the work of the great gun writers," said Hunter, "it's an unexpected honor to be selected by POMA and the National Shooting Sports Foundation for this award. It's a pleasure to be included with some of the best outdoor and firearms writers of our time."
About the Grits Gresham Award
POMA and the NSSF developed the Grits Gresham Shooting Sports Communicator Award in 2005, when NSSF honored Grits Gresham with a lifetime achievement award.
The award recognizes communicators within the firearms/shooting sports/Second Amendment arena who grasp the ideals, foster the commitment, and display the talent Grits Gresham showed during his storied career.
Nominations for the Grits Gresham Shooting Sports Communicator Award come from all corners of the shooting sports industry. Affiliation with a communications or industry organization is not required. Shooting sports industry professionals are encouraged to make nominations through the POMA website: www.professionaloutdoormedia.org.
About POMA
POMA is the premier communications and industry professional's organization, and the only media association wholly focused on the traditional outdoor sports of hunting, shooting, fishing and trapping. POMA is also the only media group to support the industry through membership in the most important trade organizations including the NSSF.
For more information, contact:
Kevin Orthman
POMA Executive Director
248-894-4903
korthman@professionaloutdoormedia.org
About NSSF
The National Shooting Sports Foundation is the trade association for the firearms industry. Its mission is to promote, protect and preserve hunting and the shooting sports. Formed in 1961, NSSF has a membership of more than 12,000 manufacturers, distributors, firearms retailers, shooting ranges, sportsmen's organizations and publishers. www.nssf.org
For more information, contact:
Bill Brassard, NSSF Sr. Director, Communications
203-426-1320
bbrassard@nssf.org
POMA Mission: To foster excellence in communications at all levels, help members build their businesses, connect media and industry, promote fair and honest communication of the traditional outdoor sports and conservation stories, and mentor the next generation of traditional outdoor sports communicators.