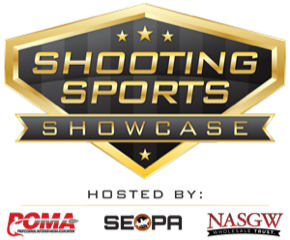 Exhibitors, wholesalers, dealers, and media are now registering for the 2022 Shooting Sports Showcase set for March 14-15 at the CMP Talladega (AL) Marksmanship Park. Conveniently located just two hours west of Atlanta and less than one hour east of Birmingham, the Park is considered to be one of the best shooting facilities in the country.
Adam Ruonala, National Marketing Director for Century Arms/Canik USA said, "The Shooting Sports Showcase is a great opportunity for Century Arms and Canik to debut new products, refresh product awareness of our core lines, and build quality relationships in the industry. The facility is top tier and the quality of individuals is even higher! We are looking forward to returning to this event in 2022."
Exhibitor setup for the event is scheduled for Monday, March 14, and will include a meet-and-greet for all participants at the end of the day. Attendees of this industry-only event will get a hands-on tour of new products all day Tuesday, March 15. Lunch and transportation to the various ranges will be provided.
Award-winning outdoors communicator Pete Rogers said, "The 2021 Shooting Sports Showcase was well planned, thorough, and a real treat … I am already registered for 2022 Showcase and cannot wait to see everyone in Talladega."
Space is limited and pre-registration is required. Click www.shootingsportsshowcase.com for more information or to register.
To inquire about sponsorship, please contact Thomas MacAulay at thomasm@professionaloutdoormedia.org.
About POMA – The Professional Outdoor Media Association's mission is to foster excellence in communications at all levels, help members build their businesses, connect media and industry, promote fair and honest communication of the traditional outdoor sports and conservation stories, and mentor the next generation of traditional outdoor sports communicators.
About SEOPA – The Southeastern Outdoor Press Association is dedicated to helping outdoor communicators and allied industry representatives excel in their professions by promoting quality communication, ethical conduct, networking, and education among its members.
About NASGW – The National Association of Sporting Goods Wholesalers seeks to bring shooting sports buyers and sellers together, serving as a liaison with other sporting goods associations and uniting members by leading the effort to grow the shooting sports two-step distribution supply chain from manufacturer to the end user.
About CMP – Talladega Marksmanship Park – The Civilian Marksmanship Program is a national organization dedicated to training and educating U. S. citizens in responsible uses of firearms and airguns through gun safety training, marksmanship training and competitions. Its 500-acre park in Talladega, AL, is a state-of-the-art facility with a variety of ranges to accommodate all shooting disciplines.