Lyons Falls, NY: Shooter's Choice debuts an impressive lineup at the 2022 Shooting, Hunting and Outdoor (SHOT) Trade Show.  Attendees can stop by its parent company's booth – Otis Technology booth #12254 to see firsthand their new offerings.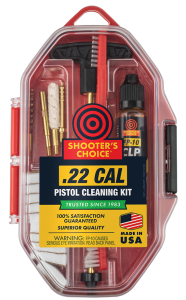 Shooter's Choice has expanded its cleaning kit product line to include .22 caliber pistol cleaning kit.  It features solid brass rod sections as well as all the necessary accessories – like brushes, mops, jags, patches and FP-10 CLP, to make for an efficient and effective cleaning.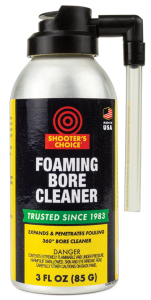 Many new products has been added to its already impressive line of Cleaners, Lubricants and Protectants.  New for 2022, Shooter's Choice now offers a Foaming Bore Cleaner in a 3 oz can.  This formula takes a lot of the work out of cleaning the bore.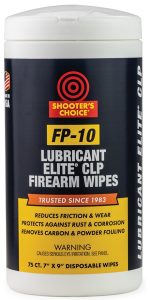 Additionally, Shooter's Choice has expanded its FP-10 formula with an aerosol and wipes.  The FP-10 Aerosol is 4 oz and includes a precision straw for application in the hardest to reach areas and the FP-10 Wipes come in a 75 count canister.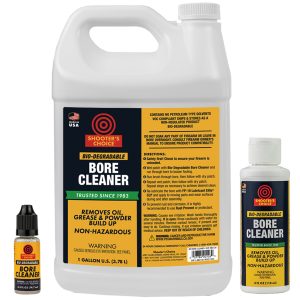 Shooter's Choice has also launched an environmentally friendly bore cleaner.  This Bio-Degradable Bore Cleaner is excellent for anyone looking for an effective clean in a less harsh manner.  Additionally, it is easier to ship as it is non-hazmat and therefore an advantageous option for international customers.  Available in ½ oz, 4 oz and 1 gallon.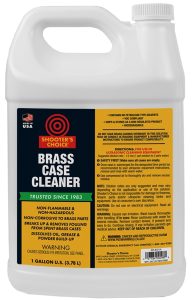 Cleaning brass cartridges isn't always easy, but Shooter's Choice now offers a solution with their Brass Case Cleaner.  Non-toxic, non-hazardous and non-corrosive, it breaks up and removes fouling and powder build up as well as dissolves oil and grease.  It can be used with or without an ultrasonic cleaning tank.
Shooter's Choice has spent the last 30 years carefully formulating products that perform and provide the very best care for firearms. The line of cleaners, lubricants and protectants is used by professionals and amateurs alike – from target shooters to hunters, armorers and law enforcement and military personnel.
For more information on this Press Release, check out otistec.com or contact Heather Pleskach, Director of Marketing: hpleskach@otistec.com / 315.348.4300