Serena Juchnowski has joined FMG Publications as the digital managing editor and content creator. In this role, she will be handling online content creation and editing duties, email projects including American Handgunner/GUNS Insider, First Look and GUNS Magazine Podcast promos, plus other social and special projects.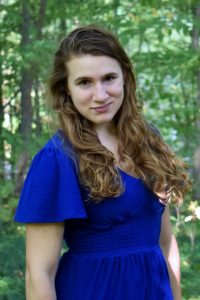 "The addition of Serena to our team allows FMG to target more content to emerging audiences including female, youth and new gun owners. We're looking forward to seeing the results of the energy and enthusiasm she brings to our brands," said FMG Publications' VP of Business Development Randy Molde.
"I have been searching for a more stable role in the outdoor industry where I can continue to write and create content that educates, entertains and makes a difference, however small," shared Juchnowski. "Through a chance meeting at SHOT Show 2020, I met Roy Huntington who introduced me to the FMG team. Writing the Student Handgunner column for American Handgunner magazine has been the greatest honor of my writing career thus far. Becoming digital editor took me by surprise, and I am incredibly excited to be working with and learning from some of the best in the business. FMG already feels like a family — even as a freelancer I felt drawn to the company culture."
Juchnowski is a freelance outdoor writer, photographer and High Power Rifle competitor from Richfield, Ohio. She earned the Distinguished Rifleman's Badge in 2019, the highest honor for marksmanship recognized by the U.S. government and is also a member of the U.S. Young Eagles Palma team. Additionally, she is a sponsored shooter for Team Sierra Bullets, Krieger Barrels and Kelbly's. Her passions lie in introducing people to the outdoors, especially juniors and women.
She can be reached at serena.juchnowski@fmghq.com.