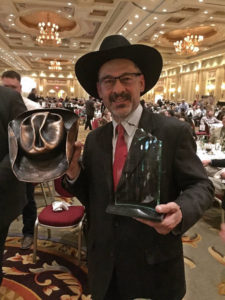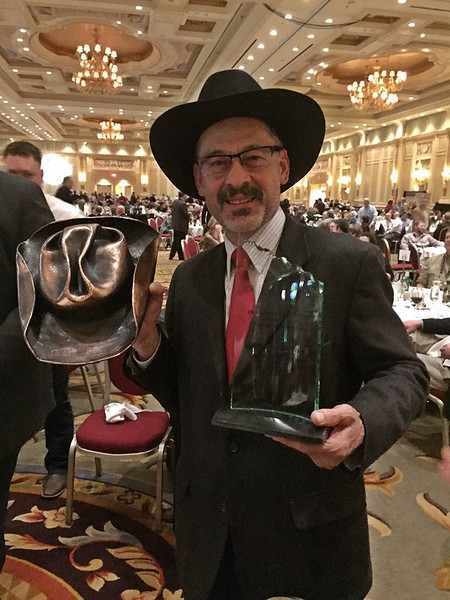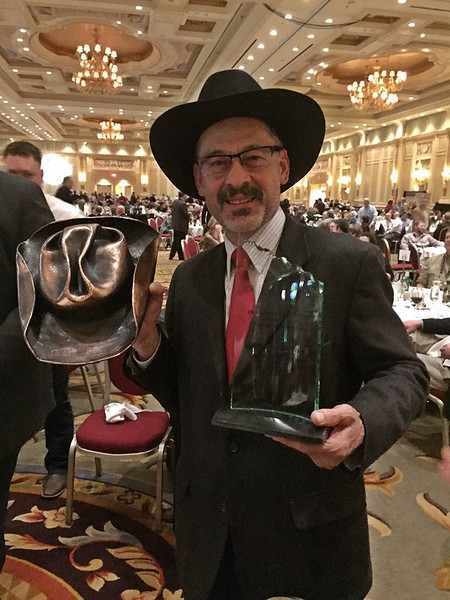 The Professional Outdoor Media Association (POMA) and the National Shooting Sports Foundation (NSSF) present prolific journalist, author, photographer and TV personality Ron Spomer with the Grits Gresham Award during the 2016 Shooting, Hunting, and Outdoor Trade Show (SHOT Show®) State of the Industry Dinner.
The prestigious POMA/NSSF Grits Gresham Shooting Sports Communicator Award recognizes extraordinary achievements in communications in the areas of responsible firearms use, the shooting sports, and hunting.
"The whole POMA organization is excited to honor a journalist who has made such a vast contribution to the outdoor communications profession. Personally, I have been reading and watching Mr. Spomer's work for many years," said Kevin L. Orthman Executive Director of POMA. "The Grits Gresham Award is one of the highest awards POMA gives out each year and Mr. Spomer is a great example of someone who has spent his career upholding traditional American sports."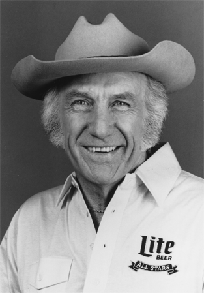 Grits Gresham
"Grits Gresham set a high standard as an outdoor communicator with his commitment to craft and by celebrating our sporting lifestyle and ideals, and Ron Spomer has met that standard using traditional and new ways of communicating about hunting, shooting and the outdoors," said NSSF President Steve Sanetti. "He is most deserving of this award, and he joins a select group of honored media members who have earned the iconic Grits 'Hat.' We congratulate Ron wholeheartedly for his many achievements."
"I've known Ron Spomer for many years," said Tom Gresham, son of Grits Gresham and a past recipient of this award.  "Not only is he a skilled hunter, but Ron is a top communicator through his writing and photography, and he also has forged into various media, from print to television, online, and even smartphone apps.  Ron is a great example of someone who connects with an audience when talking about guns, shooting, and hunting."
With seven books, hundreds of outdoor articles, prize-winning photography and television appearances on his resume, Spomer Outdoors has become a staple in outdoor media over the past 40 years. His work has appeared in titles like American Hunter, Rifle Magazine, Sporting Classics, Successful Hunter and Sports Afield to name a few.
About the Grits Gresham Award
POMA and the NSSF developed the Grits Gresham Shooting Sports Communicator Award in 2005, when NSSF honored Gresham with a lifetime achievement award.
The award recognizes communicators within the firearms/shooting sports/Second Amendment arena who grasp the ideals, foster the commitment, and display the talent Grits Gresham showed during his storied career.
Nominations for the Grits Gresham Shooting Sports Communicator Award come from all corners of the shooting sports industry. Affiliation with a communications or industry organization is not required. Shooting sports industry professionals are encouraged to make nominations through the POMA website: www.professionaloutdoormedia.org.
About POMA
POMA is the premier communications and industry professional's organization, and the only media association wholly focused on the traditional outdoor sports of hunting, shooting, fishing and trapping. POMA is also the only media group to support the industry through membership in the most important trade organizations including the NSSF.
For more information, contact:
Shelly Moore
smoore@professionaloutdoormedia.org
814-254-4719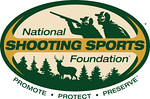 About NSSF
The National Shooting Sports Foundation is the trade association for the firearms industry. Its mission is to promote, protect and preserve hunting and the shooting sports. Formed in 1961, NSSF has a membership of more than 12,000 manufacturers, distributors, firearms retailers, shooting ranges, sportsmen's organizations and publishers.  www.nssf.org
POMA Mission: To foster excellence in communications at all levels, help members build their businesses, connect media and industry, promote fair and honest communication of the traditional outdoor sports and conservation stories, and mentor the next generation of traditional outdoor sports communicators.