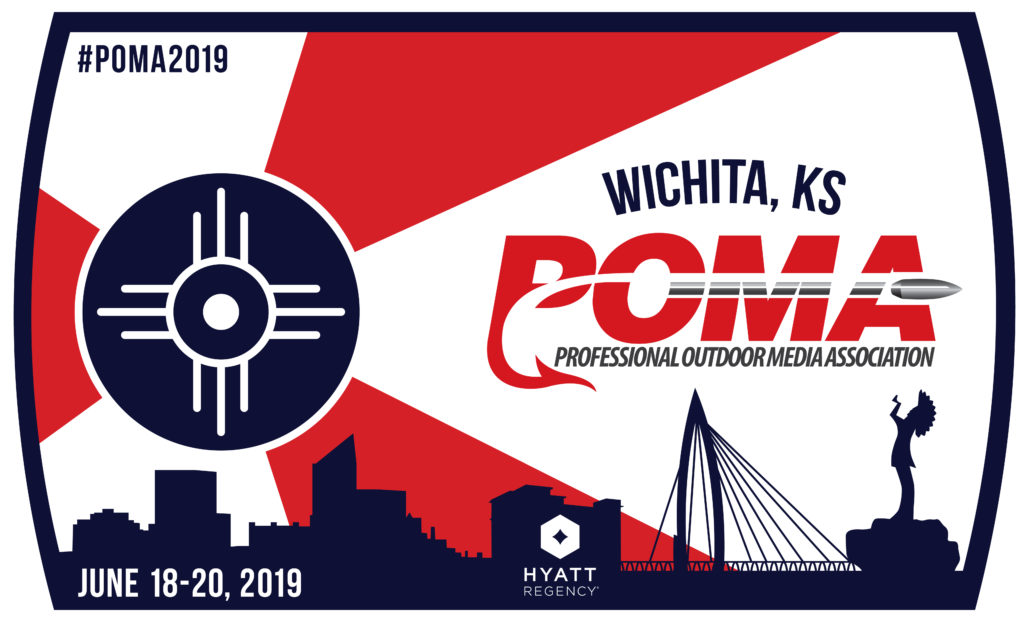 #POMA2019 Speakers to Include Editors, The President of CarbonTV, Bedford Outdoor Cameras and More.
POMA has listened to our members and their needs, and this year we're excited to provide a speaker list that more than exceeds them. We have editors for our freelance writers, TV hosts and channel presidents for our media personalities, business owners for our members seeking employment, and a camera shop for our photo and video creators. You will have the opportunity to hear them speak at conference in our breakout sessions, panel, and roundtables. We have also worked to host them for the entire conference, allowing you time to do business one-on-one. Below is a list of our confirmed speakers and the topic(s) they will be covering.
Panel Topic: Building and Maintaining Meaningful Industry Relationships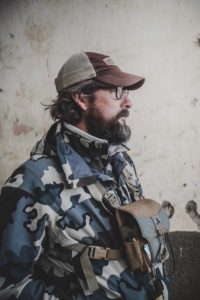 David Draper – Panelist
Breakout Session Topic: Approaching Editors
A 20-year industry veteran, Draper has worked in communications, writing and editing roles for the biggest names in the industry. In addition to bylines in scores of publications, he also served as the editor for the hunting journals of Dick and Mary Cabela and contributed to several books on the outdoors. Draper is Editor-in-Chief of Petersen's Hunting magazine, where he also writes the Fare Game column covering all aspects of processing and cooking wild game.
---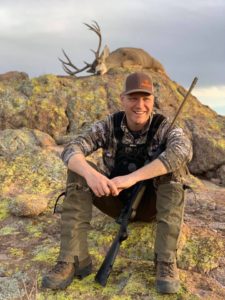 Nick Hoffman – Panelist
Outdoorsman, musician, writer, adventurer, and
storyteller, there are many sides to Nick Hoffman. As a musician, he has shared the stage with some of Country Music's biggest names including Kenny Chesney, Keith Urban, Brooks & Dunn, and many more. As the host of the critically-acclaimed television series "Nick's Wild Ride" on Outdoor Channel, Hoffman has traveled the world in search of interesting game in interesting places. Hoffman's writing has appeared in magazines such as RECOIL-CARNIVORE, Kimber's Lands & Grooves, Game & Fish, and more.
---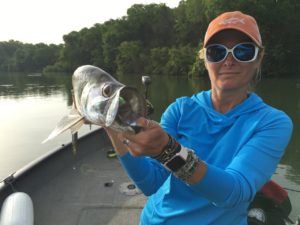 Jen Ripple – Panelist
Jen is the Publisher and Editor-in-Chief of the international fly fishing lifestyle magazine, DUN Magazine. She has been seen on NBC Nightly News with Lester Holt, featured in many media outlets including Outside Magazine, The New York Times, Trout Magazine and Blue Ridge Outdoors, who named her one of six women who are revolutionizing the fly fishing industry.
---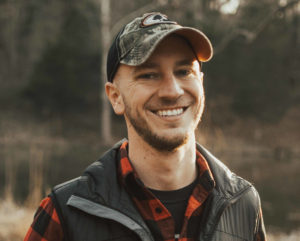 Brad Luttrell – Panelist
Brad founded GoWild, the fastest growing social media and activity tracking platform for outdoors enthusiasts. In less than two years, his startup went from a basement-built side hustle to a platform that's used daily across the world and partnered with organizations like Garmin and NWTF. Luttrell is an award-winning photographer, writer, and digital marketing strategist with a decade of experience in creative and advertising.
---
Breakout Session Speakers
Julie McQueen  
Breakout Session Topic: How to Communicate On Camera
Julie McQueen is the President of CarbonTV, the largest OTT platform for digital distribution of outdoor content, and is also the Producer and Host of Outdoor Weekly, the industries only weekly news show. She has been working in the outdoor industry for over 10 years, and has remained multi-faceted by writing, producing, speaking, hosting, and serving as an ambassador for many conservation organizations. Julie has produced and hosted multiple hunting television shows, which in turn led to her unique opportunity with CarbonTV.
---
Mike Van Tubergen
Breakout Session Topic: Legalities of the Outdoor Industry 
Mike Van Tubergen is a lawyer that is recognized for being an expert in all areas regarding the outdoor television industry. A significant portion of Mike's practice now focuses on the outdoors and outdoor television. His client list includes some of the most highly respected celebrities and experts. Through his work he has gained valuable relationships with key employees and executives at the major television networks, manufacturers, and the professionals that service those organizations.
---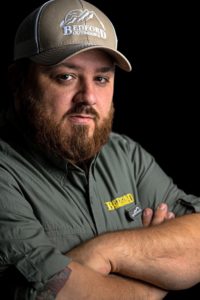 Matthew Dyson
Breakout Session Topic: Latest and Greatest Camera Gear
Having worked in the photography industry since 2003, Matthew, Director of Bedford Outdoors, is one of two primary instructors in the Little Rock office of Bedford Camera and Video, where he has taught for the past 12 years. Since the inception of Bedford Outdoors, he has worked with students and customers in the outdoor market, helping them to get not only the right gear for their needs, but also the knowledge to use them. He has taught classes to students of all ages and experience levels, in a wide variety of subject matter, all across the country. At conference Matthew will provide attendees the opportunity to see and test the newest gear.
---
Roundtable Speakers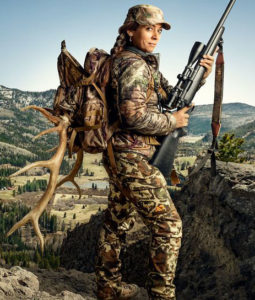 Mia Anstine
Roundtable Topic: The Power of Positivity
Recognized by Field and Stream as a Woman Redefining the Outdoors, Mia Anstine is a big-game guide and multimedia professional the industry is leaning on. As the first American Woman featured on the cover of Field & Stream, her commitments to the industry are almost too many to list. She volunteers for RMEF, Pope & Young, NWTF, DU, NSSF, as treasurer of the POMA Board, secretary of her chapter of SCI and many more conservation organizations. Above all else, she is known as an ever positive role model for women and men alike.
---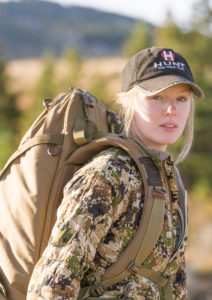 Liza Sautter
Roundtable Topic: The Business of Social Media
Liza Sautter fell in love with the outdoors at an early age, while being raised in her family cabin found deep in the mountains of south central Montana. She learned how to walk in the mountains and has been found hiking and hunting them ever since. Her passion for elk hunting led her into the world of outdoor media in 2014. Since then she has pursued multimedia production in the outdoor space including writing, photography, and social media management. Over the last year, Liza focused specifically on social media management and social content creation for a Fortune 100 company.
---
Bryant Johnson
Roundtable Topic: New Tools and How to Use Them
Bryant has been the Marketing Manager with Real Avid for four years. Bryant's work has contributed to the fast-paced growth of Real Avid and allowed him to participate in a wide variety of marketing, communications and sales functions. Bryant's passion for the outdoors began by spending summers at the family cabin in Northern Minnesota and continued by taking advantage of opportunities while working towards a Marketing degree from the University of Minnesota – Duluth. Bryant spends Fall chasing birds from Canada, through the Dakotas and Minnesota with his black lab, Dalton. Bryant loves spending time with his wife and two daughters and takes every opportunity to introduce his girls to the outdoors lifestyle.
---
Breakfast Speakers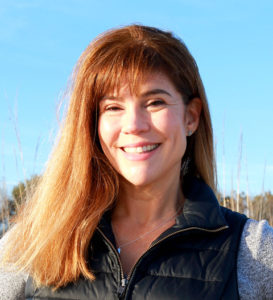 Lia Colabello
Breakfast Topic: Kick Plastics
As Costa Sunglasses' Kick Plastic Cause Ambassador, Lia Colabello helps Costa reduce its single-use plastic footprint in its operations and engages with Costa's communities to do the same. With a background in ocean conservation focused on marine plastic pollution, Lia has worked internationally with organizations including The 5 Gyres Institute and the Surfrider Foundation. Originally from the North Shore of O'ahu in Hawaii, Lia attended the University of Southern California, where she played varsity water polo and graduated with degrees in Broadcast Journalism and Anthropology. She has an MBA from Thunderbird School of Global Management at Arizona State University. She lives in Charleston, SC and loves to explore the ocean and waterways around the Lowcountry with her family.
---
Samantha Pedder
Breakfast Topic: Your Opportunity to Impact the Future of Outdoor Recreation and Conservation
Samantha Pedder is the Director of Business Development for the Council to Advance Hunting and the Shooting Sports. Samantha has spent her career working within the conservation community to advance organizations' efforts to recruit, retain and reactivate participants in outdoor recreation. She has lead the development of the National R3 Community – an online platform for more than 2,000 professionals working together to advance the science and application of sound R3 strategies. Samantha also lead a team to coordinate the first National R3 Symposium in 2018, and she currently co-chairs the National R3 Implementation Workgroup. She holds a bachelor's degree in Wildlife and Fisheries Science and just recently completed an MBA.
---
Hotel rooms are filling up fast, register today so you don't miss out on the opportunity of the summer. Register now!