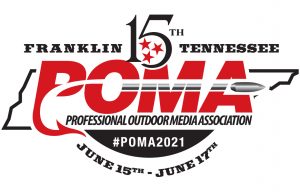 POMA is excited to announce that registration is now open for our 15th annual conference, in Franklin, Tennessee from June 15 – 17, 2021. After the challenges of the past year it will be fantastic to gather together again, in person, and catch up with friends and on the latest industry news, network, see great new products, and have some fun!
Early bird rates are in effect until April 15, 2021 so register now to get the best value!
We can't wait to see you there.