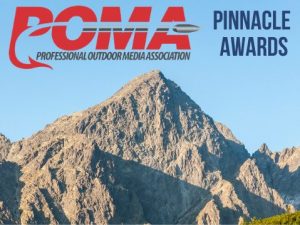 POMA's Pinnacle Awards are now open and entries are being accepted. Now's the time to revisit your best work that was published or broadcast, and paid for, between Nov. 1, 2019 and Oct. 31, 2020.
Pull together your best articles, books, broadcasts, photos, etc., and get them ready to submit. Submitting your entries is easier than ever – you can choose to email PDF copies, upload entries electronically, or mail submissions. Electronic submission is fast and easy, and with the impact that COVID 19 has had on postal service delivery, it's also the most reliable way to enter.
The free entry period ends March 15, 2021, so don't wait. Entries after that time period will require a $5.00 per entry late fee.
POMA is committed to continuing the presentation of our Pinnacle Awards at our business conference, whether the event is held physically or virtually.
Six categories are available, and you can enter up to two pieces per category.
1.  Newspaper/Internet Article
2.  Magazine Article
3.  Book (including e-books)
4.  Broadcasting (audio and/or video)
5.  Art and Imagery (painting, illustration, photography and graphics)