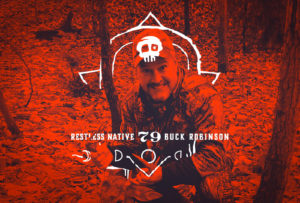 "We're changing the mindset that if I have a honey hole, I'm not going to tell anyone about it. There's no Jedi mind trick. That's a scarcity mentality. If someone might take something from me, I keep it to myself. When scarcity isn't part of the equation, that goes away."

— Buck Robinson, Outdoor Access
How long was it after the first cars showed up on the muddy roads that buggy whip and carriage manufacturers started to sweat?
Probably too long.
What killed the buggy whip manufacturer wasn't cars. It's that they specialized in buggy whips instead of vehicular propulsion. Great businesses evolve.
This is a podcast about evolution. GoWild cofounder Brad Luttrell talks about acceptance in hunting, and the hunting industry with Buck Robinson, the Cofounder and Chief Marketing Officer of Outdoor Access.
About Outdoor Access
Outdoor Access, Inc. helps outdoor enthusiasts find private land where they can pursue their outdoor passions – from hunting and fishing, to camping, hiking, bird watching and more – while helping the landowners more effectively monetize their land without creating any additional insurance exposure or administrative strain. Our web-based platform seamlessly matches up supply with demand, allowing both sides to agree upon pricing, establish reservations, secure insurance, etc. We staunchly support landowners'​ rights and provide the landowners with complete control over the entire process. With a special appeal to families, "transplants,"​ military personnel, and other outdoor enthusiasts who otherwise lack land of their own – or access to private land – Outdoor Access is dedicated to unlocking the outdoors and making safe, private land more accessible and affordable for everyone.
About GoWild
GoWild is an activity-based social platform for outdoor enthusiasts. The app is free and available for Android, iOS and Garmin, and at downloadgowild.com. GoWild has worked with brands like Garmin, First Lite, Outdoor Access and National Wild Turkey Federation.