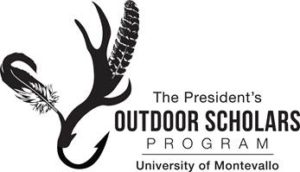 The President's Outdoor Scholars Program at the University of Montevallo has started sharing its special hunting and fishing trips with the rest of the world via its new YouTube series, "Outdoor Scholars TV."
The third episode, released on July 29, 2021, follows a cast of Outdoor Scholar students on their first ever redfishing trip in Venice, Louisiana.
According to William Crawford, director of the Outdoor Scholars Program, Native Adventures guide service has been a friend and supporter of the program since our first year. There are two things we always come back with, a cooler full of fish and a ton of memories. They are definitely the best in the business.
This episode can be viewed now on the Outdoor Scholars YouTube channel.
William Crawford
Outdoor Scholars Program Director
Head Fishing Coach
University of Montevallo
Station 6216
Montevallo, AL 35115
205-665-6216 (office)
http://outdoorscholars.montevallo.edu/