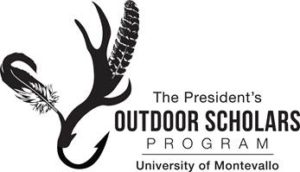 The President's Outdoor Scholars Program at the University of Montevallo has started sharing its special hunting and fishing trips once again with the rest of the world via its YouTube series, "Outdoor Scholars TV."
The second episode of season 4, released on July 22, 2021, follows several students on an action packed weekend in the Mississippi Delta.
According to William Crawford, director of the Outdoor Scholars Program, the program has impacted so many lives and has kept the excitement high for the outdoors for these students. For these guys to get to experience the great hunting, food and culture of the Mississippi Delta was a memory they will always remember.
The Outdoor Scholars would like to thank Esperanza Outdoors for opening up their farm for our students to enjoy.
This episode can be viewed now on the Outdoor Scholars YouTube channel.
William Crawford
Outdoor Scholars Program Director
Head Fishing Coach
University of Montevallo
Station 6216
Montevallo, AL 35115
205-665-6216 (office)
http://outdoorscholars.montevallo.edu/