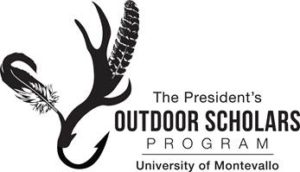 The President's Outdoor Scholars Program at the University of Montevallo has started sharing its special hunting and fishing trips with the rest of the world via its YouTube series, "Outdoor Scholars TV."
The second episode of season 2, released on July 9, 2019, follows Preston Kendrick and Levi Springer on a Louisiana deer hunt.
According to William Crawford, director of the Outdoor Scholars Program, the program has impacted so many lives and has kept the excitement high for the outdoors for these students. Preston harvested his first deer of the year, while Levi took his biggest buck to date. Levi had not taken a deer in over seven years until this trip. This is just one of many successful stories from the Outdoor Scholars Program.
The Outdoor Scholars would like to thank Kyle Barefield from All Things Hunting for opening up his farm for our students to enjoy. This was the third year for the Outdoor Scholars Program to hunt with Kyle.
This episode can be viewed now on the Outdoor Scholars YouTube channel.