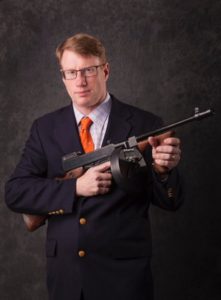 The Professional Outdoor Media Association (POMA) and the National Shooting Sports Foundation (NSSF) honored American Rifleman and American Rifleman Television editor-in-chief Mark A. Keefe, IV, with the prestigious POMA/NSSF Grits Gresham Shooting Sports Communicator Award, an honor that recognizes extraordinary achievements in communications in the areas of responsible firearms use, the shooting sports, and hunting.
Mark A. Keefe, IV was appointed editor of American Rifleman magazine in 2000, and was promoted to editor-in-chief of American Rifleman and "American Rifleman Television" in 2003. He started out as a volunteer at the National Firearms Museum in 1998 and became a curatorial assistant there in 1990. He joined the American Rifleman staff in 1991 as an assistant technical editor before being promoted to associate technical editor in 1993. In 1995, he became managing editor. An NRA Life member, Keefe is a shooter, hunter and gun collector, specializing in British Lee-Enfield rifles.
Grits Gresham's son, Tom Gresham, host of Gun Talk Radio and a previous recipient, presented Keefe with the award during the Shooting, Hunting and Outdoor Trade Show (SHOT Show®) State of the Industry dinner.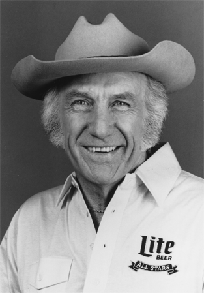 "I couldn't be happier with the committee's selection of Mark for this award," said Gresham.  "He's a skilled communicator, but he also is a true gun geek — someone who enjoys the history, the details, and the workings of both old and new firearms.  I've been privileged to spend time in the field with Mark, hunting and shooting, and he is one of the most knowledgeable authorities on firearms I know. His integrity, loyalty and determination make him who he is."
POMA and the NSSF developed the Grits Gresham Shooting Sports Communicator Award in 2005, when NSSF honored Gresham with a lifetime achievement award.
The award recognizes communicators within the firearms/shooting sports/Second Amendment arena who grasp the ideals, foster the commitment, and display the talent Grits Gresham showed during his storied career.
Nominations for the Grits Gresham Shooting Sports Communicator Award come from all corners of the shooting sports industry. Affiliation with a communications or industry organization is not required. Shooting sports industry professionals are encouraged to make nominations through the POMA website: www.professionaloutdoormedia.org.