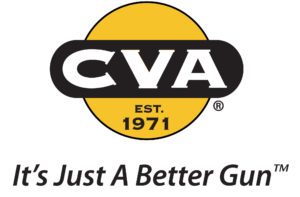 Lawrenceville, Georgia–BPI Outdoors/CVA is pleased to announce the PARAMOUNTTM HTR.
The PARAMOUNTTM HTR is the new addition to the PARAMOUNTTM Series for 2021.  The HTR is identical to the PARAMOUNTTM except for its stock, which is a more hunting-oriented function design than the stock used on the original PARAMOUNTTM, plus it is dipped in the new Realtree® HillsideTM camo pattern.  While this stock is slightly lighter than that of the PARAMOUNTTM, it still has an adjustable comb for perfect eye-to-optic alignment, and the internal aluminum chassis that provides a rock-solid foundation for the barreled action.  This muzzleloader has a free floating barrel and comes with a self- deploying compact ramrod.  The PARAMOUNTTM HTR is available in both .40 and .45 calibers.
Dudley McGarity, CVA's brand manager, said, "When we first conceptualized the PARAMOUNT, we felt pretty sure that .45 would substantially outperform a .50.  And it certainly did, which is why the PARAMOUNT was first introduced only in .45 caliber.  It was a natural progression to try a .40 caliber, but even we were surprised at the performance those first prototypes delivered.  Needless to say, we knew we were onto something that would change the way people think about the capabilities of a muzzleloading rifle."
The rifles of the PARAMOUNTTM Series are unlike any other muzzleloading rifles on the market. These guns were specifically developed and designed to handle "super-magnum" propellant charges up to 160 grains by volume (112 by weight) of Blackhorn® 209 and thus provide muzzle velocities comparable to centerfire rifles.  In fact, our newest PARAMOUNTTM PRO and PARAMOUNTTM HTR .40 caliber offerings are capable of muzzle velocities as high as 2740 FPS, producing a 400-yard drop of only 25 inches! Combine speeds like this with the precision accuracy of the nitride-treated, stainless steel Bergara Barrels®, and you have the most long-range capable production muzzleloaders ever made.
To learn more about the CVA products go to www.cva.com
###
BPI Outdoors is headquartered in Lawrenceville, Georgia, with affiliated manufacturing facilities in Northern Spain.  The company specializes in shooting and hunting related products.  BPI Outdoors is the world leader in muzzleloading rifles and accessories with the CVA, Powerbelt, and Durasight brands.  BPI is also an OEM supplier to several of the world's top firearms manufacturers with its Bergara brand of premium barrels and actions, that also markets both custom and production rifles under the BERGARA name.  In the realm of general shooting and hunting accessories, BPI's Quake brand is a market leader in gun slings, optic covers, and other unique outdoor accessories.
FOR FURTHER INFORMATION CONTACT:
Chad Schearer (406) 799-7984
E-Mail: chad@bpiguns.com
Tony Smotherman (615)-828-8900
E-Mail: tony@bpiguns.com