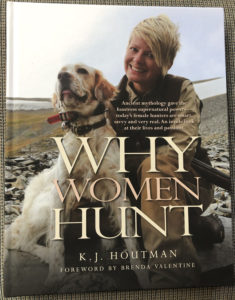 Wild River Press has released a book focused on women hunters and their stories. Authored by K.J. Houtman, former POMA board member, the book highlights 18 female hunters from across the country. Among the featured women are POMA members Nancy Jo Adams and Mia Anstine.
The book also features supporting images contributed by POMA member Tim Flanigan and was edited by new POMA member, Tom Pero. The forward was written by the First Lady of Hunting, Brenda Valentine.
Why Women Hunt is the first book of its kind and one we hope will inspire other women to find their passion for hunting, as well. POMA members may request a copy for review – click here for complete details.