POMA RISE Virtual Conference Brings in BIG Speakers

POMA is hosting a new single-day virtual event, designed to provide Corporate Partners and industry companies with an incredible amount of tactics for your business.
**This is not the virtual conference event that will be replacing the June conference that was postponed.**
POMA RISE (Realistic Improvements, Simple Executions) brings six innovative business leaders together to help you kick start growth. Each speaker will deliver both inspirational and creative views on how brands can move forward, as well as three solid tactical recommendations for how organizations can not only survive, but thrive, in the post-Great Lockdown landscape.
These speakers are at the top of their game, spanning specialties in digital marketing, social media, e-commerce, content marketing, traditional marketing and beyond.
WHEN: June 10, 2020 10 AM – 5 PM ET
WHERE: Virtual
*POMA RISE will be recorded and available for registrants in the event they're unable to make the live broadcast.* 
Speakers
Jason Wright
VP of Marketing, SIG Sauer
Gray Rentz
Director, Polaris Adventures
Josh Claflin
President, Founder, Garrison Everest
Mark Harper
President and CMO, We Are the Mighty
Chuck Rossi
Cofounder, Open Source Defense
Jason Wright,
VP of Marketing, SIG Sauer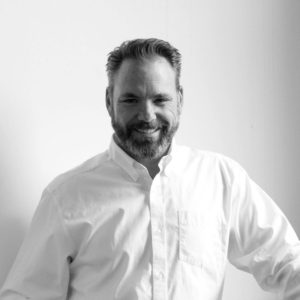 Jason Wright is a proven leader with over 20 years of strategic marketing, advertising and communications experience working with iconic brands across a broad array of categories. Before joining SIG SAUER he worked for an award-winning creative agency helping to turn consumer insights into creative solutions for business problems. Prior to that Jason spent his early career working in broadcasting. As the Sr Director of Marketing and Brand Management, Jason leads all marketing efforts for SIG SAUER, maker of some of the world's finest firearms, optics, ammunition, suppressors, airguns and a global leader in firearms and tactical training. SIG SAUER is the official sidearm of all branches of the US military and increasingly the choice of many of today's elite military, law enforcement and commercial users.
---
Joshua Claflin,
President, Founder, Garrison Everest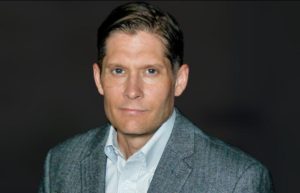 President and StoryBrand Certified Guide of Garrison Everest is a 20-year marketing veteran who is passionate about helping business and marketing leaders in the outdoor, hunting and shooting sports industry create clear messaging and digital marketing programs that work. He has worked with brands like Outdoor Edge, Lancer Systems, NSSF, NASCAR, Elite Tactical Systems, and Orvis.
---
Chuck Rossi,
Cofounder, Open Source Defense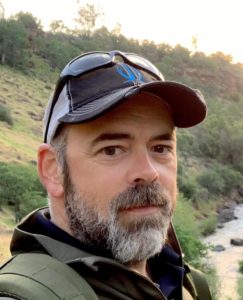 Chuck Rossi has worked as a software engineer for 30 years in Silicon Valley and has held engineering and management positions at IBM, Silicon Graphics, VMware, Google, and Facebook. After 10 years of leading Facebook's software release infrastructure team, he worked with Facebook's Policy and Operations teams to help clarify and improve policies related to firearms and accessories for users and advertisers. Chuck is a USPSA and 3-Gun shooter, an NRA Certified Instructor, an NROI certified Range Officer, and leads corporate team building shooting events. He's a co-founder of Open Source Defense, a culture war free Second Amendment advocacy group.
RISE Topic: Navigating Social Media
Social media platforms can be a great resource for your business, but navigating their policies and rules can be confusing.  Businesses and content related to shooting, hunting, and outdoors face added burdens and making mistakes can land you in "Facebook jail" or cause your account to be removed.  Chuck worked on the Regulated Goods policies at Facebook/Instagram and will explain the current rules for business in this space.
---
Gray Rentz,
Director, Polaris Adventures

Bringing entrepreneurship to large organizations. Gray has been with Polaris Inc. for 9 years, working across multiple functions leading high-growth innovation groups and the go-to-market teams behind them. In 2013, he managed the digital initiatives of the Indian Motorcycle brand re-launch. Shortly after, Gray led the product strategy creating RiderX, the foundation for today's Ride Command digital connected platform. For the last 3 years, he has been leading the concept, launch and evolution of Polaris Adventures; a leading network of premium experience centers across 125+ Locations nationwide.
RISE Topic: #KeepOnAdventuring – Innovating experiential & lifestyle marketing in a new age of outdoor recreation.
Gray will focus on 3 main takeaways:
♦ Weathering the Storm – Shifting focus to engagement, partner strength and preparing your teams for what's next.
♦ Speed & Relevance – Keeping a pulse on the industries you serve, ensuring executions are on point.
♦ The 'Coiled Spring' – Preparing for the return of demand, coming back with momentum and refreshed optimism.
---