POMA Insight Sessions

*Registration information can be found on the Schedule tab.
POMA is proud to announce that we're bringing educational sessions right to our members' desktops with the introduction of POMA Insight Sessions – a year-round way to keep on top of the latest tips, tactics and strategies to excel business, leadership, sales and more.
Insight Sessions are free to POMA members and will be archived on the POMA member website under the Services tab.
Registration confirmations will be emailed to attendees upon submission of registration form and will include the information needed to log on the the Zoom session. Please check spam and junk folders if you don't receive the confirmation.
Recordings will be available to registrants approximately one week after the event.
Questions? Contact POMA.
We have more Insight Sessions in the works, and details will be announced as they're finalized.

*Insight Sessions are free for POMA members. Non-members – $49 per session
---
Humans have hunted for more than a million years. Today, more than eleven million Americans hunt, and hunters provide numerous cultural and ecological benefits: through their purchases of licenses, tags, and taxable firearms and ammunition, hunters are one of the most important sources of funding for wildlife conservation in the U.S. This funding is used to purchase critical wildlife lands, manage habitat, and recover many game and non-game species. Additionally, every fish and wildlife agency across the United States is legislatively mandated to manage and provide opportunities for hunting. While active hunters make up a relatively small percentage of the overall U.S. population, surveys of the public consistently find that a large majority of Americans approve of hunting.
Despite these facts, legal, regulated hunting remains vulnerable to the volatile nature of public opinion. Even though millions of Americans take to the fields and forests each year without incident to connect with nature and harvest game meat, high-profile news incidents and the amplifying effects of social media can fuel anti-hunting sentiment and have practical consequences.
The future of hunting in America depends on cultural acceptance. To gain this support, proponents of hunting must use language that resonates with non-hunters and those unfamiliar with hunting. To this end, this book focuses on research-based communications that will build the most support for hunting. By following the guidelines and strategies described in this book, hunters, conservation organizations, and wildlife professionals will learn how to communicate about hunting in the most persuasive and compelling ways possible.
---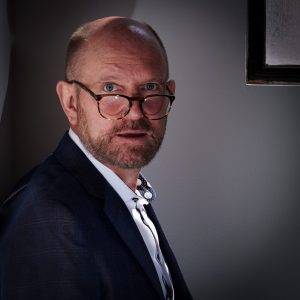 Would you like to be a better leader? A better executive? A better teammate?
The world's most influential leaders understand the power of persuasion and how to use it to get the best from employees, clients, and even themselves. If you would like to become a more effective leader, then don't miss this fun, engaging, action-oriented speech by author, speaker, and TV personality Jamie Turner where he'll explain how to use tag questions to gain trust and confidence, how active listening can be the difference between success and failure, and how using the word "because" can transform your persuasion skills.
Here are just some of the things attendees will learn in this fun, engaging keynote speech:
1. Why the world's best leaders work on their mindset first and their skillset second;
2. How "Thinking Backwards" can help you improve your influence with others;
3. Why humility is a secret weapon that all powerful leaders possess;
4. How to use the Law of Reciprocity to create a win/win environment;
5. Why turning a yes/no question into an either/or answer can grow your influence;
6. How leading with a story (rather than with facts) can turn you into a more effective persuader.
If you're interested in learning how the world's most influential leaders use these techniques in order to get the most from themselves and from those around them, then don't miss this session by internationally recognized author, speaker, and TV personality Jamie Turner.
Mark Damian Duda
Mark Damian Duda is the executive director of Responsive Management. He has led Responsive Management since the firm's inception in 1990. During the past 30 years he has conducted more than 1,000 studies on how people relate to natural resources and the outdoors. He is the author of 150 publications and four books on wildlife and outdoor recreation, including The Sportsman's Voice: Hunting and Fishing in America and Watching Wildlife. Mark is a Certified Wildlife Biologist® whose research has been upheld in U.S. courts, used in peer-reviewed journals, and presented at major conferences around the world. His work has been featured in most of the nation's top media. Mark holds a master's degree with an emphasis on natural resource policy and planning from Yale University where he attended on two academic scholarships.
---
Jamie Turner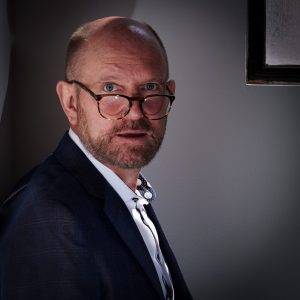 Jamie Turner is an internationally recognized speaker, author, and management consultant who was recognized as a top 10 speaker by CarreerAddict (along with Ariana Huffington, Daymond John, and Gary Vaynerchuk). His client list includes The Coca-Cola Company, AT&T, Microsoft, Verizon, SAP, T-Mobile, and Holiday Inn. You may have seen Jamie in Forbes, Inc., Entrepreneur, Business Insider or the Wall Street Journal. He's also a regular guest on CNN and HLN where he contributes segments on marketing, persuasion, and leadership. He teaches at Emory University and the University of Texas and has been profiled in one of the world's best-selling textbooks. Jamie is the co-author of several essential business books including How to Make Money with Social Media; Go Mobile; and Digital Marketing Growth Hacks. He is the founder of 60SecondMarketer.com and has a new YouTube series called IN:60 which is available on YouTube and was designated as one of 8 "Top Business YouTube Channels" in the nation by Wishpond.com. He is also the co-founder of A School Bell Rings, a non-profit that improves access to education for impoverished children around the globe. If you'd like to find out more about having Jamie speak at your next event, click through to JamieTurner.Live.