POMA Insight Sessions

*Registration information can be found on the Schedule tab.
POMA is proud to announce that we're bringing educational sessions right to our members' desktops with the introduction of POMA Insight Sessions – a year-round way to keep on top of the latest tips, tactics and strategies to excel business, leadership, sales and more.
Insight Sessions are free to POMA members and will be archived on the POMA member website under the Services tab.
Recordings will be available to registrants approximately one week after the event.
Questions? Contact POMA.
We have more Insight Sessions in the works, and details will be announced as they're finalized.

*Insight Sessions are free for POMA members. Non-members – $49 per session or save money by registering for multiple sessions.
---
How Has 2020 Changed Your Value? – Matt Addington of Matt Addington Photography
October 26, 2020 ~ 4 – 5 pm Eastern

You might not like to think that 2020 has changed your business structure – and therefore, your business value – but it certainly has changed how you approach new business and existing business. The question is – how are you adapting to that change in value? Are you still railing against it? Or have you adjusted your terms, your offerings, and yes, your pricing structure? Matt Addington of Matt Addington Photography knows how fast business can fluctuate. He began 2020 with a full plate of jobs only to see much of it float away by March. However, that hasn't stopped him from leaning on existing business, picking up the phone to the network, and adjusting his pitches when people say, "so how much?" This fall, he is back to being busier than ever – but that was only through taking a stern look at himself, his business, and what clients he wants to attract.
---
Feeling Connected in a Time of Disconnectedness – Kristi Heuring, CMO of Everest.com
November 12, 2020 ~ 2 – 3 pm Eastern
In the current age of social distancing and a time where we look at our phones more than each other, it's easy to feel like you don't belong.  How do you create a sense of community with your brand and your content?  Kristi Heuring, CMO of Everest.com, will share the importance of fostering community in the digital world and creating a feeling of belonging with your audience.
---
Working with Influencers for your Business and Brand – Advice from the Trenches  – Melissa Bachman, Dean Capuano, Julie McQueen, Justin Morrissey, and Randy Newberg
December 11, 2020 ~ 11 am – 12 pm Eastern
The influencer marketing industry is on track to be worth up to $15 billion by 2022, up from as much as $8 billion in 2019, according to Business Insider Intelligence estimates, based on Mediakix data. One of the biggest opportunities for your business doesn't come without its challenges. 
• Choosing influencers
• Contracts & Pricing
• Rules & Regulations
• Deliverables & ROI
What happens if it all goes wrong – advice from those who've been there, done that.
This session brings together five industry experts who know all about using influencers to best advantage: Melissa Bachman, owner of Deadly Passion Productions and host of "Winchester Deadly Passion"; Dean Capuano, Director of Communications, Swarovski Optiks North America; Julie McQueen, President, CarbonTV; Justin Morrissey, NSSF Social Media Manager; and Randy Newberg, owner of Fresh Tracks Productions and host of "Fresh Tracks with Randy Newberg;" and moderated by Michelle Scheuermann of BulletProof Communications.
Matt Addington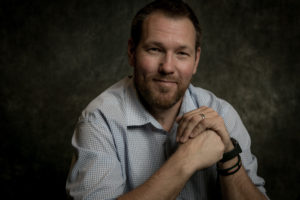 Growing up in Minnesota has provided no shortage of inspiration for artist Matt Addington.  From the glass-like waters of the north to the rolling wooded hills of his farm south in the Sogn Valley, Matt has created magnificent landscapes and captured images of the wildlife and lifestyle abundant in his home state.  And, he's spent his life capturing images for industry clients; hunting, fishing, and seeking adventure all around the world from above the Arctic Circle in Alaska to the rugged western Rocky Mountains to wild savannah of equatorial Africa to the wide open prairies of Middle America.
Matt has paddled the canoe, traversed the ridge, and sat quietly in tree stands.  He has summited over twenty five 14,000 foot peaks and guided folks through the mountains of southern Colorado and untouched waters in northern Minnesota and Canada.  He gets it…and this translates into his images.  There is nothing false about this work.  The authenticity of his passion for the outdoors is apparent in every click of the shutter.
Matt received his Bachelor's Degree in art from Augustana College in Sioux Falls, SD and his Master's Degree from Winona State University. In addition to his passion for shooting in the outdoors industry, he is an educator and award winning portrait & wedding photographer where he incorporates his gift for outdoor imagery into the photos he creates.
Though Matt's traveled the world with his cameras, he lives with his wife and three children on a farm overlooking Sogn Valley south of Cannon Falls, MN where he spends much time hunting whitetails, turkeys and morel mushrooms as well as making maple syrup.
---
Kristi Heuring
Kristi Heuring, a Tennessee native and now Texan, is a 26-year marketing veteran, 16-year industry veteran and is currently the Chief Marketing Officer for Everest.com, the first-of-its-kind online community and marketplace specifically for the outdoors world.  Kristi's prior experience includes leading the marketing efforts for Aguila Ammunition where she launched their first U.S. branding campaign as well as producing the inaugural Aguila Cup.  Kristi's industry experience also includes Aimpoint Red Dot Sights, International Hunter Education Association, National Bowhunter Education Association and Blaser/Sauer/Mauser.  Kristi attended her first POMA conference in 2009 and has always been a proud supporter of the organization.
Kristi grew up in a outdoors family that owned a hunting and fishing store, so she quickly understood the importance of conservation, fair chase and firearms safety as well as realizing that hunting and fishing isn't just about what you harvest, but about the time spent with family and friends while enjoying the outdoors. 
Kristi shares her love of the outdoors with her two teenage kids and husband who is a master-class sporting clays shooter, avid duck hunter and saltwater fisherman.
---
Melissa Bachman
Producer and owner "Deadly Passion Productions" 
---
Dean Capuano
Director of Communications, Swarovski Optiks, North America
---
Julie McQueen
President, CarbonTV.com
---
Justin Morrissey
Manager, Social Media, National Shooting Sports Foundation
---
Randy Newberg
Producer and Owner "Fresh Tracks Productions"