POMA Insight Sessions

*Registration information can be found on the Schedule tab.
POMA is proud to announce that we're bringing educational sessions right to our members' desktops with the introduction of POMA Insight Sessions – a year-round way to keep on top of the latest tips, tactics and strategies to excel business, leadership, sales and more.
Insight Sessions are free to POMA members and will be archived on the POMA member website under the Services tab.
Registration confirmations will be emailed to attendees upon submission of registration form and will include the information needed to log on the the Zoom session. Please check spam and junk folders if you don't receive the confirmation.
Recordings will be available to registrants approximately one week after the event.
Questions? Contact POMA.
We have more Insight Sessions in the works, and details will be announced as they're finalized.

*Insight Sessions are free for POMA members. Non-members – $49 per session
Open Arms: Incorporating DEI (Diversity, Equity, and Inclusion) Aspects in Our Brands – Marchelle "Tig" Davis, Justin Morrissey, & Samantha Pedder – October 12, 2021, 12 – 1 PM Eastern 
How to Monetize Your YouTube Channel or Podcast – Mia Anstine – November 09, 2021, 12 – 1 PM EST 
How to Lead Your Hunting Audience in the Fight Against CWD – Lindsay Thomas – December 14, 2021, 12 – 1 PM EST 
---
Open Arms: Incorporating DEI (Diversity, Equity, and Inclusion) Aspects in Our Brands
This indepth panel discussion will take a hard look at diversity, equity and inclusion (DEI) among the gun-owning, hunting and broader outdoor communities to help media professionals create a more inviting culture around their brands and messaging – and ultimately portraying more wholesome experiences for all.
---
How to Monetize Your YouTube Channel or Podcast
Make your passion for reaching others via the airwaves make money for you. There's more than one way to make an earning with your podcast. Mia Anstine will show you ways to grow your show's audience and optimize metrics. You'll learn how to market your show to would-be sponsors and find multiple outlets for revenue building.
---
How to Lead Your Hunting Audience in the Fight Against CWD
Every hunter can contribute to stopping the spread of chronic wasting disease (CWD) among deer and elk, and the media can be leaders in showing them how. This session will provide communicators and influencers with guidelines and action items to share with their audiences that will bring more hunters into the fight against CWD.
---
Marchelle "Tig" Davis 
Marchelle "Tig" Davis is the owner of My Sister's Keeper Defense (formerly Trigger Happy Firearm Instruction). A Florida native and current resident of Atlanta, Georgia, Davis is also the owner and founder of Iron Sharpens Iron, My Brother's Keeper Defense LLC, and National Range Day. Davis started My Sister's Keeper Defense in 2016 because she noticed a lack of representation in the gun community. Her firearms background stems from the military, having served in the Army National Guard for seven years. She became a firearms instructor after leaving the military and fell in love with teaching firearms classes while working at a local Atlanta gun range. Davis states "My end game is to effectively teach a million women how to defend themselves with firearms. I also plan to open my own gun range. As a domestic abuse and sexual assault survivor, I think it's important that women feel like they're in control of their safety. My Sister's Keeper Defense is here to empower women and make sure that no one else becomes a victim." Davis' certifications include USCCA Concealed Carry Home Defense Fundamentals Certified Instructor, USCCA Defensive Shooting Fundamentals Certified Instructor, NRA Certified Pistol Instructor and NRA Chief Range Safety Officer, Glock Operator Level II, Glock Armorer.
---
Justin Morrissey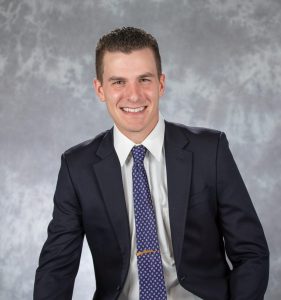 Justin Morrissey has worked on behalf of the National Shooting Sports Foundation for seven years and is currently the foundation's Manager of Social Media. Beyond the dozens of social media accounts he manages daily, Justin regularly works with influential storytellers and drives campaigns to expand NSSF's industry and consumer initiatives. Justin especially enjoys encouraging mentorship to expand participation in the shooting sports and hunting – both a personal and professional passion. Since 2018, he has helped NSSF reach 1.5 million mentorship pledges for the NSSF's +ONE Movement. Justin recently received recognition in the SHOT Business 40-Under-40 industry awards and is an outgoing POMA Board Director.
---
Samantha Pedder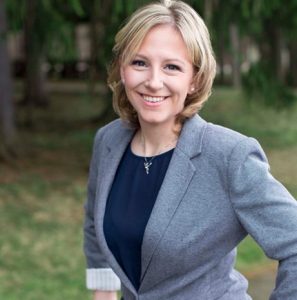 Samantha Pedder is Vice President of Marketing for Terra Technology Group (TTG), a technology solutions  provider in the conservation and outdoors industries. Samantha leverages her marketing, R3, technology, and wildlife management expertise to help state fish and wildlife agencies and other conservation groups innovate their marketing and technology strategies. Recognized as one of "SHOT Business' 40 Under 40" in 2020, Samantha has led national efforts to improve how the conservation community connects and serves its constituents. Before working for TTG, Samantha served as Director of Operations for the Council to Advance Hunting and the Shooting Sports from 2016-2021. She led numerous national efforts to increase recruitment, retention, and reactivation of hunters and target shooters in America. Samantha has also worked in marketing and outreach for the PA Game Commission and as Manager of Outreach and Diversity for the National Shooting Sports Foundation. Samantha is an avid hunter, angler, hiker, biker, and all-around outdoorsman. She is active in many conservation organizations, including serving in leadership roles for Artemis Sportswomen and Backcountry Hunters and Anglers.
---
Mia Anstine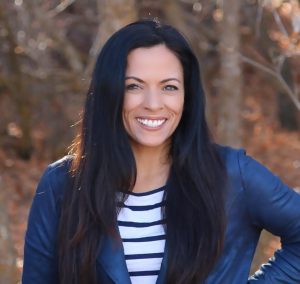 Mia Anstine is the host of the MAC Outdoors Podcast. She's an outdoor advocate, a hunting guide, archery and rifle instructor, keynote speaker, and all-around outdoorswoman who encourages you to get outside, hunt, fish, shoot, and savor all that life has to offer.
---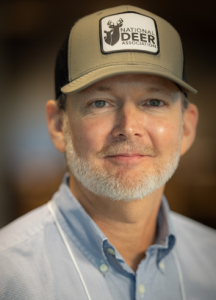 Lindsay Thomas Jr.
Lindsay Thomas Jr. is the Chief Communications Officer for the National Deer Association, a non-profit organization working to ensure the future of wild deer, wildlife habitat and hunting. He is a long-time POMA member and a member of the POMA Board of Directors.