#POMA2019 Business Conference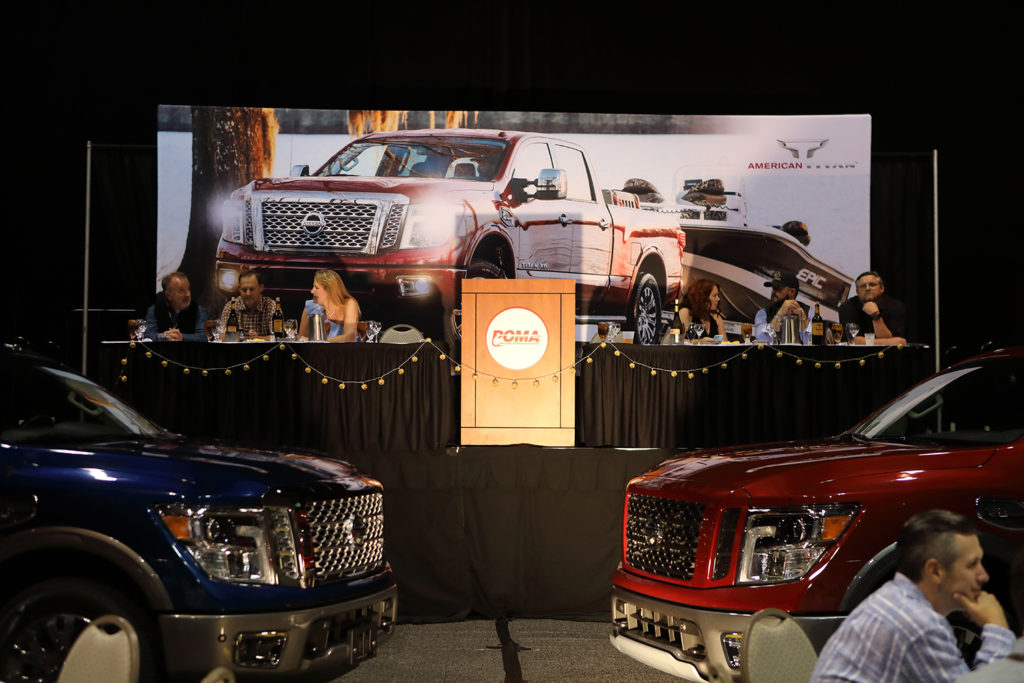 For the three days of POMA's annual business conference hundreds of the top outdoor media, brands and conservation organizations network, test new products, learn and prepare for the next year ahead. As a brand, this is a relaxed atmosphere to communicate your key messages to media and build the relationships that will grow your business exponentially. As a media member, there is no better opportunity to network for jobs, freelance opportunities, and opportunities for the year to come.
SCHEDULE
POMA is looking forward to amazing events and continuing to raise the bar on business education and growth, networking, and content gathering. Our 14th Annual Business Conference will be held June 18 – 20, 2019 in Wichita, Kansas. Registration is now open, and planning is underway, so check back often for complete details.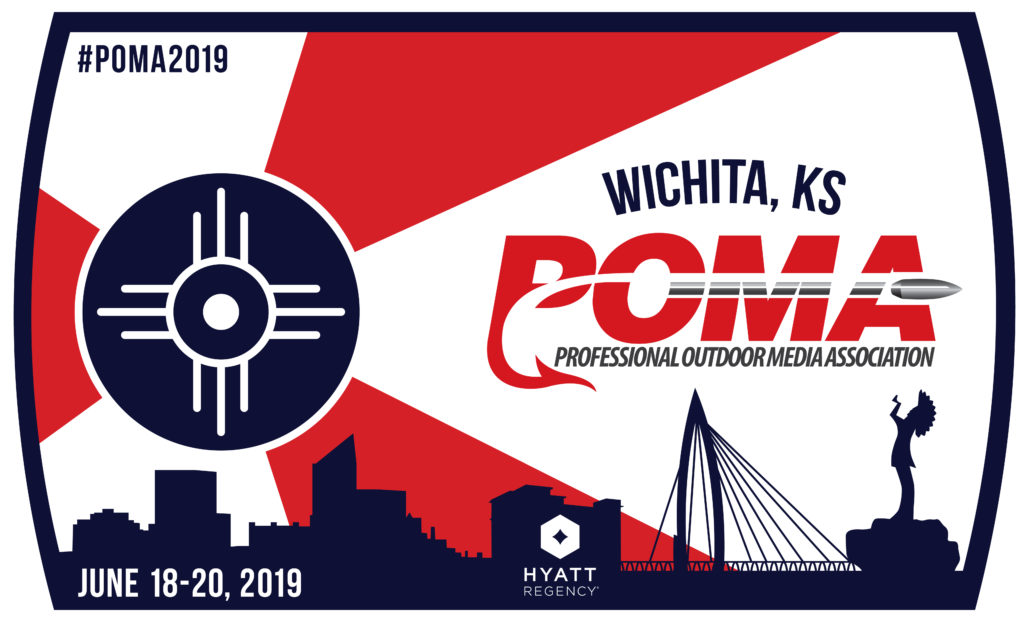 14th Annual Business Conference
Wichita, Kansas 
–
June 18 – 20, 2019
High-level business-building tracks focused on increasing business and new media
Product testing venues: POMA Camps/Product Showcase and Shooting Day
Networking gatherings where media and industry come together to share ideas, develop content, and build business
Student mentoring
Generation of more than two million dollars in ad-equivalent editorial content
Not to mention hospitality, phenomenal food, great locations, and
Much more
SPEAKERS
DAVID DRAPER
An avid hunter and accomplished writer, David Draper has traveled the globe in search of good stories and good food, yet his roots remain firmly planted in the soil of his family's farm on the High Plains of Nebraska. As a young man, his dreams were fueled by daily trips to the original Cabela's retail store, which stood a short four blocks from his childhood home. The ensuing years spent chasing his passions for adventure and the outdoors have taken him from the shores of Africa's Gambia River to Alaska's Brooks Range. He has hunted birds and big-game on five of the seven continents.
A 20-year industry veteran, Draper has worked in communications, writing and editing roles for the biggest names in the industry. In addition to bylines in scores of publications, he also served as the editor for the hunting journals of Dick and Mary Cabela and contributed to several books on the outdoors. Draper is Editor-in-Chief of Petersen's Hunting magazine, where he also writes the Fare Game column covering all aspects of processing and cooking wild game.
MIKE VAN TUBERGEN
Mike Van Tubergen is a lawyer that is recognized for being an expert in all areas regarding the outdoor television industry. A significant portion of Mike's practice now focuses on the outdoors and outdoor television. His client list includes some of the most highly respected celebrities and experts. Through his work he has gained valuable relationships with key
employees and executives at the major television networks, manufacturers, and the professionals that service those organizations. Mike has been a life long outdoorsman and is an advocate for conservation, issues related to hunting and shooting sports. He describes himself as full-blown bird hunting addict with a deer hunting problem. To learn more about
Mike's legal practice see www.vth-law.com.
JULIE MCQUEEN
Julie McQueen is the President of CarbonTV, the largest OTT platform for digital distribution of outdoor content, and is also the Producer and Host of Outdoor Weekly, the industries only weekly news show. She has been working in the outdoor industry for over 10 years, and has remained multi faceted by writing, producing, speaking, hosting, and serving as an ambassador for many conservation organizations. Julie has produced and hosted multiple hunting television shows, which in turn led to her unique opportunity with CarbonTV. She has been a prominent voice for the outdoor community, and has built her platform on positive momentum and dedication to preserving our heritage.
Julie is well known as a source of empowerment for females who want to develop a career in the outdoor world, often consulting with those who need guidance. Her knowledge of the industry, her professionalism, and her ability to forward model and think ahead have catapulted her to the top of her career. Splitting her time between Montana and Michigan, she often spends her entire fall season on the road living in a tent with her dog Banjo doing what they do best: creating content that celebrates the outdoor lifestyle.
MATTHEW DYSON
Director of Bedford Outdoors
Having worked in the photography industry since 2003, Matthew is one of two primary instructors in the Little Rock office of Bedford Camera and Video, where he has taught for the past 12 years.
Since the inception of Bedford Outdoors, he has worked with students and customers in the outdoor market, helping them to get not only the right gear for their needs, but also the knowledge to use them. He has taught classes to students of all ages and experience levels, in a wide variety of subject matter, all across the country.
As an experienced photographer himself, who enjoys meeting new people, but who also knows there is always something new to learn in the world of photography, Matthew is excited to help anyone who has an interest in photography get the most out of their gear! ​
Josh Claflin
Josh Claflin is President of Garrison Everest, a brand and marketing agency in the Outdoor, Active Lifestyle, Defense and Tech Industries. For over 15 years, Josh has helped companies develop clear brand messaging and differentiate in the competitive marketplace for growth. He's worked with companies like Outdoor Edge where he helped 4x their revenue in 8 years, has had several successful brand launches and manages several other prominent brands in the outdoor and firearm segments. Today, Josh will be talking to you about StoryBrand and how to leverage the power of story to grow your influence, business and mission. StoryBrand has been used in thousands of major motion pictures and is used by the world's top brands in commercials, print ads and web-based marketing. The StoryBrand framework will help you clarify your message so customers (or your audience) will listen and help you grow revenue. 
JEN RIPPLE
Jen is the Publisher and Editor-in-Chief of the international flyfishing lifestyle magazine, DUN Magazine. She has been seen on NBC Nightly News with Lester Holt, featured in many media outlets including Outside Magazine, The New York Times, Trout Magazine and Blue Ridge Outdoors, who named her one of six women who are revolutionizing the fly fishing industry. In addition, she can be heard on podcasts with Orvis, The Woman Angler and Adventurer, The Kayak Fishing Show, The 12th Story, The Itinerant Angler, Fish on the Brain and others.
NICK HOFFMAN
Outdoorsman… Musician… Writer… Adventurer… Storyteller…
There are many sides to Nick Hoffman:  As a musician, he has shared the stage with some of Country Music's biggest names including Kenny Chesney, Keith Urban, Brooks & Dunn, and many more.  He scored 2 Top 40 Radio hits with his group THE FARM, and was awarded the Country Music Association's "Touring Musician of the Year" in 2012.  
As the host of the critically-acclaimed television series "Nick's Wild Ride" on Outdoor Channel, Hoffman has traveled the world in search of interesting game in interesting places.   An Anthony Bourdain-style hunting travelogue, "Nick's Wild Ride" follows Hoffman as he explores the history, culture, people, and food of the area that he hunts. Now filming it's 4th season, "Nick's Wild Ride" has been awarded over a dozen awards including an Outdoor Sportsman Award "Golden Moose" for "Best Conservation" for his work in Africa.   
Hoffman's writing has appeared in magazines such as RECOIL-CARNIVORE, Kimber's Lands & Grooves, Game & Fish, and more.  
A native of Minnesota now living in Nashville, Tennessee, Hoffman is a passionate conservationist and public land advocate who is part of group of young influential hunters fighting to change the perception of hunting by showing that hunting is about much more than killing.
BRAD LUTTRELL
Brad founded GoWild, the fastest growing social media and activity tracking platform for outdoors enthusiasts. In less than two years, his startup went from a basement-built side hustle to a platform that's used daily across the world and partnered with organizations like Garmin and NWTF. Luttrell is an award-winning photographer, writer, and digital marketing strategist with a decade of experience in creative and advertising.
FAQs
What is POMA Camps/Product Showcase?
POMA Camps/Product Showcase is a day in the field to test products that are not shooting related. You can test drive the newest trucks from Corporate Partners like Nissan, Ram, and Toyota, take ATVs for a spin, shoot crossbows and airguns, and much, much more. This is the perfect time to connect with POMA's Corporate Partners, for them to show you their products and answer any questions you might have.
Corporate Partners who don't have interactive products can take advantage of static displays to provide information on their products and/or services. This is an excellent chance for attendees to talk with each other one-on-one about content needs and how they can work together to fill those needs.
What guns are available to shoot at Shooting Day?
At Shooting Day our Corporate Partners bring their A game with shotguns, pistols, muzzleloaders, and rifles. We have had everything from Kimber's .300 Blackout to CVA's .50 caliber muzzleloader, Bergara's latest a greatest shooting technology, and even fully automatic weapons. Pistols of every make and model make an appearance and the shotguns never disappoint. Ammunition manufacturers including Winchester and Aguila make sure there is no shortage of lead headed downrange.
Who can I network with?
At POMA, you can network with everyone, and we mean everyone. From industry leading magazine editors, film producers, photographers, writers, Corporate Partners, social influencers and more. If you've ever thought, I wish I had their email, you can probably track it, and better yet its owner, down at our convention.
I am a student, should I still attend?
YES! POMA members are always looking to bring new professionals into the industry and mentor young media producers. As long as you are 18, POMA is among the best places to get your foot in the door of the outdoor industry. Reach out as we often have scholarship opportunities.
PAST CONFERENCE SITES
2018 Lincoln, NE
2017 Shreveport-Bossier, LA
2016 Kalispell, MT
2015 Springfield, MO
2014 Knoxville, TN
2013 Columbia, SC
2012 Tunica, MS
2011 Ogden, UT
2010 LaPorte, IN
2009 St. Louis, MO
2008 Sioux Falls, SD
2007 Visit Minneapolis North, MN
2006 Springfield, MO
Save
Save
Save
Save
Save