Chris Cheng Talks About the Value of Networking to Build Business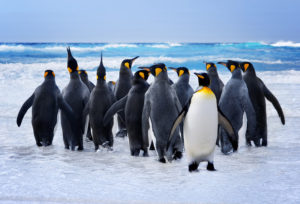 As someone who is relatively new to the industry, I knew that a big part of establishing myself would be to focus on meeting new people. I've found that the outdoor industry is a very personality-driven affair, and it's one that I enjoy tremendously since we get to meet so many new people while catching up with old friends while on the road. There are some varying opinions about networking where some folks feel that networking isn't necessary – the quality of your product or work should be all that matters.
While having a great product or body of work is indeed important, there are often many people who will help you along your way to success. Our industry reminds me of my father's career stories he would tell me when I was growing up. My father worked in the medical sales industry for a variety of companies such as GE, Philips, and Johnson & Johnson. He would often talk about networking with doctors and their staffs to help drive his sales numbers. He was of the opinion that oftentimes, doctors would buy his products simply because they liked him. I think many of us have purchased a product because of an interaction with a very good salesperson. My father taught me that the person and the product are often one in the same.
But back to our industry. As a soon-to-be new author, I recently finished editing my upcoming book on marksmanship, "Shoot to Win," which details how someone like me, a self-taught amateur, beat seventeen talented marksmen in History Channel's Top Shot competition. Throughout the writing and editing process, I relied on people I met through competitions, receptions, conventions, and other events. Manufacturers, media peers, the NSSF, the NRA, and many POMA members contributed and assisted me through the process. When I needed help, I tapped into my network and was met with many folks who wanted to help.
When I join any organization, I want to make sure I'm getting my money's worth. One way to do so is by taking advantage of an organization's networking events and opportunities. Whether it's the POMA Convention, NRA Convention, SHOT Show, SCI, or other industry/outdoor events, make sure you set aside the time and money to attend and network with those of us who want to help each other succeed. We can't help you if we don't know you 🙂
---

Chris Cheng is History Channel's Top Shot Season 4 Champion and NRA News Commentator. Prior to joining the outdoor industry, Cheng worked at Google, Inc.
Save