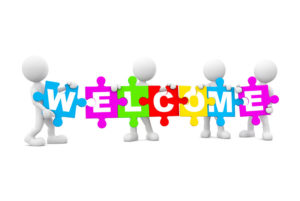 Welcome new POMA members.  We're proud to have you in the family.
---
Voting Media Members
Chris Avena, Freelance
Woodbury, New York
Bio: I own and created SeeMeHunt.com. I write in the Forum and have done both written and video blogs for the site. I have interviewed industry personalities such as Ted Nugent, Kelly McMillan & Julie Mogenis. I have done product reviews through video and written observations & created re-branding campaign for Judge Julie Mogenis and World Wild Adventures.
Jacob Satterfield, Freelance, Staff
Charlottle, North Carolina
Bio: Having been in the outdoor industry for over 10 years as a host of shows produced by Black River Productions, including Southern Outdoor Experience and Savage Outdoors. Recently taking over the position of field producer in the past calendar year. Also a member of the Realtree Prostaff.
Paul Atkins, Freelance
Kotzebue, Alaska
Bio: I grew up in Oklahoma, but made my way to Alaska in the 1990's to pursue a career in teaching and become an outdoor writer. I've written hundreds of articles on big game hunting throughout North America and Africa, plus camping, fishing and survival skills. My passion is bow hunting, but I also write historical pieces for various magazines.
Derrek Sigler, Freelance
Cadillac, Michigan
Bio: Derrek Sigler has been an outdoor writer since 1999, but if you ask anyone that knows him, he's been telling fishin' stories since he was old enough to hold a pole. He writes about the things he loves, hunting, fishing, camping ATVs and the outdoor lifestyle he enjoys with his family. He currently writes a syndicated outdoor and ATV column as well.
Tyler Brinks, Freelance
Spokane, Washington
Bio: Tyler has turned a lifelong passion for bass fishing into a career in the outdoor industry. He writes for several leading outdoor publications, his own blog as well as for tournament organizations. In addition to writing, he works as consultant, social media manager and pro staff coordinator for several fishing industry brands.
Brian Magee, Staff
Edmond, Oklahoma
Bio: Fired Up Outdoors was founded in 2010 and began as a local television show in the Oklahoma City area. During the 2013 season the show moved to the national spotlight on Hunt Channel TV where it reached more than 14 million households nation wide. Fired Up Outdoors is currently in its second season on national TV.
Associate Media Members
Sean Watkins
Inglewood, California
Bio: Sean Patrick Watkins, a Los Angeles based British-American Producer, Photographer, & Filmmaker. Hired as Producer, Art Director, and Photographer in freelance capacity for many years. Currently works with Hawk Group Media, as a Staff Creative Field Producer.
Teddy Villavicencio
Los Angeles, California
Bio: Working Production for over five years, covering several live events and conventions. Focusing on camera operating and field producing. Now currently under Hawk Group Media shooting several Survival Life informative content.
Richard Bachus
Harbor Springs, Michigan
Bio: As a journalist-turned-copywriter for the Outdoors Industry, I write the words that hook your prospects, reel them in, and get them to buy or provide leads. I'm interested in getting results for your company on its next marketing or sales campaign.
Margot Ardoin
Baton Rouge, Louisiana
Bio: A team player with a heart for excellence & a unique marketing skill set, Margot Ardoin entered into a greater vision in 2014 by joining forces with communication specialist Ainsley Beeman. They've yoked their combined talents into an inspiring company, Purposed Communications. Margot, looks forward to adding her own flair to the outdoor industry.
Associate Industry Professional
Philip Havens, Freelance
New Hartford, Connecticut
Bio: Blogger and podcaster at Bowhunting Freedom, where bow hunting and outdoor industry professionals are interviewed about their job, career, business, and professional careers. The podcast promotes pursuing careers and professions in the outdoor industry.
Vickie Miller
La Grange, Kentucky
Bio: I am the Community Relations Manager for the Oldham County Environmental Authority Operated by Veolia. My responsibilities include participating in local events and educating the citizens of Oldham County on water-quality issues.I manage the website and social media accounts and direct public relations activities.
Michelle Scheuermann
Woodbury, Minnesota
Bio: Michelle Scheuermann is a 12-year veteran of communications in the outdoor industry. In 2012, she started her consulting business, BulletProof Communications, and works with Sportsman Channel along with other clients in the outdoor world and beyond. Her goal is to help clients reach their target audiences utilizing a mix of on-line & off-line means.
Student
Samantha Pedder
Greensburg, Pennsylvania
Bio: Samantha works for the Pennsylvania Game Commission as the Hunting Outreach Coordinator. She helps the agency to recruit, retain, and reactivate Pennsylvania's hunters. She guided the agency in adopting email marketing efforts and recently helped to develop PGC's GoHuntPA.org campaign. Samantha's work focuses on promoting hunting in PA.
Paul Kemper
Erie, Pennsylvania
Bio: Broadcast Journalism and Wildlife and Fisheries Science student at The Pennsylvania State University. I've worked with Media Direct Creative Group in advertising and interned with Field & Stream and Outdoor Life as a digital content intern. I started a small outdoor production company my Junior year of school.
CORPORATE PARTNER
The Mako Group
Farmingdale, New York
Company Mission:
Develop marketing strategy, and coordinate product and marketing efforts for The Mako Group and the quality brands they represent throughout the U.S. Ms. Costello's extensive marketing and sales background includes working nine years as the Marketing Services Manager at Marchon Eyewear and will be easily transferred to the Mako Group's goals.
Tom C. Pickard & Co., Inc. Insurance Agency
Hermosa Beach, California
Company Mission: Providing Independent Video Production Co's Comprehensive Insurance Coverage at an Affordable Price. TCP & Co., Inc. understands video production insurance for the hunting, fishing and outdoor producers.
United States Concealed Carry Association
West Bend, Wisconsin
Company Mission:
The United States Concealed Carry Association (USCCA)is the first and largest member-owned association designed to educate, train, equip and insure responsibly armed Americans. Our goal is to inform concealed carry supporters and responsibly armed citizens of their rights and responsibilities and insure them with our Self-Defense Shield membership.
Trac-Grabber
Fort Lauderdale, Florida
Company Mission:
To be the premiere provider of a patented traction device for trucks, automobiles, and all-terrain vehicles through mutually rewarding relationships and strategic alliances. Trac-Grabber is a high quality inexpensive product that simply and effectively enables a single person to get a vehicle unstuck, under the vehicle's own power.