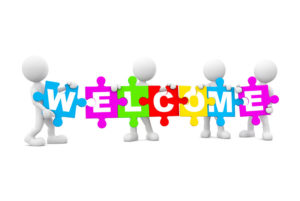 Welcome new POMA members.  We're proud to have you in the family.
---
Voting Media Members
Steven Meyer, Freelance
Kenai, Alaska
Bio: Retired from my career as a Probation/Parole Officer with the State of Alaska in February of 2014. Fourteen of my 22 years in law enforcement I was a member of the Alaska State Troopers Special Emergency Response Team, seven of those years as the team leader. First professional publication was for Law and Order magazine in 1994.
Jeff Sturgis, Freelance
Coon Valley, Michigan
Bio: In 2004 I published my first article in the Quality Whitetails magazine of the QDMA, followed by many more including over 200 online. Following the creation of my business in 2005, I made the leap to full time in 2010. I have worked with nearly 500 clients in 19 states, authored 2 books with 1000s of sales, and maintain a very active whitetail blog.
Paul Atkins, Freelance
Kotzebue, Alaska
Bio: I grew up in Oklahoma, but made my way to Alaska in the 1990's to pursue a career in teaching and become an outdoor writer. I've written hundreds of articles on big game hunting throughout North America and Africa, plus camping, fishing and survival skills. My passion is bow hunting, but I also write historical pieces for various magazines.
Associate Media Members
Joella Bates
Waverly, Tennesse
Bio: Joella Bates is a wildlife professional and dedicated outdoors participant. She was a naturalist, wildlife officer, fisheries manager and environmental scientist prior to being an outdoors promoter. She writes, speaks, instructs, trains, coaches, sales and motivates drawing people into outdoor adventures. She is a Legend of Outdoors Hall of Famer.
Associate Industry Professional
Nadine Keris
Tampa, Florida
Bio: Pro Bowhunting for multiple partners and partnerships and in to this sport for last 16 years.
CORPORATE PARTNER
North American Virtual Sportshow
Lee's Summit, Missouri
Company Mission:
The North American Sportshow is a virtual all Outdoors Sportshow. It is a virtual show not a website. The Show is internet delivered and all about the things we like to do outdoors. You attend the show by logging in with a unique password we send to your in box.
Boyds Hardwood Gunstocks
Sedalia, Missouri
Company Mission: Do What Others Say Can't Be Done.