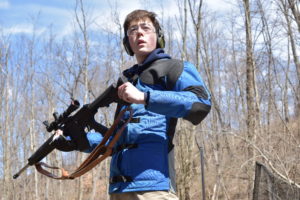 Serena Juchnowski's latest article highlights the very fundamentals of high power service rifle, a competitive shooting discipline. High power service rifle derives its roots from military training for combat, and originally featured firearms such as the iconic M1 Garand. Today, most matches are shot with the AR-15, the civilian version of the M16. While there are many challenges to the accuracy and focus-based discipline, this article provides all the general information an individual needs to get started without becoming too overwhelmed.
Unfortunately, high power service rifle is an often underappreciated discipline. One may attribute this to the fact that it is not an Olympic or spectator sport. It is very rewarding and engaging for competitors, but not as exciting for spectators as faster moving sports such as three-gun are. I challenge all of you to investigate this discipline a little further and to give it a chance. Perhaps some of you will decide to attend the training school for novices highlighted in the article!
Read the entire article The Basics of High Power Service Rifle Competition.
Serena is a freshman college student who is very passionate about the outdoors. She especially enjoys writing to promote shooting and hunting with the hope that others of her generation will realize how rewarding such pursuits are regardless of general public sentiment. She's an avid high power service rifle competitor, hunter, and contributor to Junior Shooters magazine.