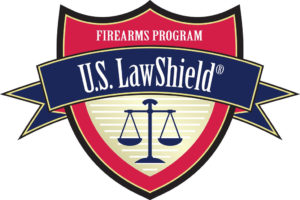 Houston, TX – In the days just prior to SHOT Show 2017, Texas & U.S. Law Shield hit a total membership mark of 218,000+ enrollees, making the companies the nation's leading direct-representation legal-defense plan.
"Right now, we have more than 218,000 active Texas & U.S. Law Shield members across the United States," said Kirk W. Evans, President of Texas & U.S. Law Shield. "They are enjoying the benefits of our legal protection coverage, education, and training.
"We're deeply gratified that gun owners of all descriptions trust us to provide them immediate legal protection after they have used a firearm in self-defense."
Unlike insurance-based programs, which may not reimburse an individual until he or she has borne tens of thousands of dollars in upfront legal costs, Law Shield members call an emergency hotline number and speak with an experienced gun-law attorney immediately.
For this speed and protection, members pay no additional fees beyond their monthly or annual membership charges.
Evans said, "Independent Program Attorneys across the country answer the phones themselves 24/7/365 — not a switchboard operator or referral service. After the mental and physical toll of a self-defense shooting, there's a great peace-of-mind that comes with a program lawyer immediately picking up the phone to help you prevail in the legal system, or avoid it all together."
There are no restrictions on the hours Independent Program Attorneys will spend resolving your case, Evans said, and there's no financial cap. "Other plans put caps on what they'll reimburse. Our members don't have to pay any additional fees for their legal representation in criminal or civil matters, and we cover appeals for no additional charge as well," he said.
The Texas & U.S. Law Shield companies are based in Texas, and they currently offer memberships in Arkansas, Colorado, Florida, Georgia, Kansas, Missouri, North Carolina, Ohio, Oklahoma, Pennsylvania, and Virginia. Evans said he is currently working to open in several other states in 2017.
Also, members can elect to carry Multi-State coverage, which protects them in all 50 statesWashington, D.C., as well as bail-bond and expert witness coverage, minor children coverage, and hunting coverage.
In addition to legal representation, Texas & U.S. Law Shield members receive access to a wealth of use-of-force and use-of-deadly-force education through seminars and workshops, books, blog, social media, and video. Memberships start at $10.95 a month.