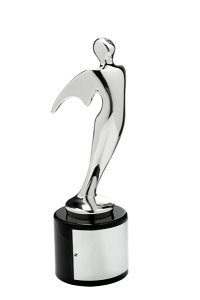 Streamlight is pleased to announce they have been the recipient of two telly awards. Their commercial titled "Adventures" won a silver and bronze telly. The commerical was chosen from more than 13,000 entries.
The Telly Awards has named Streamlight® Inc., a leading provider of high-performance lighting tools, as a top-ranking, multiple award winner in the 37th Annual Telly Awards for their commercial titled "Adventures."  Streamlight's winning commercial was chosen from more than 13,000 entries from all 50 states and five continents.
Produced in partnership with Streamlight's creative agency, the Signal Factory of Tulsa, OK, the 30-second television spot won two awards in the Regional TV & Multi-Market Cable category: A Silver Telly, the organization's highest honor, for Videography/Cinematography, and a Bronze Telly for Sports/Sporting Goods/Games.
"We are proud to be recognized by the Telly Awards for our 'Adventures' commercial, which highlights popular Streamlight products like the Double Clutch™ USB headlamp and the Siege® lantern in a variety of outdoor sports settings," said Streamlight Vice President, Sales and Marketing, Michael F. Dineen.  "The message of the spot is that whatever your outdoor adventure — whether it's mountain biking, white water rafting, hunting or fishing — Streamlight has a product to suit your needs."
The Telly Awards was founded in 1979 and is the premier award honoring outstanding local, regional, and cable TV commercials and programs, the finest video and film productions, and online commercials, video and films.  Winners represent the best work of the most respected advertising agencies, production companies, television stations, cable operators, and corporate video departments in the world.
A prestigious judging panel of over 500 accomplished industry professionals, each a past winner of a Silver Telly and a member of The Silver Telly Council, judged the competition.  Less than 10% of entries are chosen as Winners of the Silver Telly, and approximately 25% of entries are selected as Bronze Telly Winners.
About The Signal Factory
Founded in 2010, Signal Factory is a creative services agency made up of award-winning directors, producers, cinematographers, animators, illustrators, and designers. From national television series and commercial campaigns, to concert world tours and feature films, Signal Factory collaborates with some of the top brands, networks and live events in the country.
About Streamlight
Based in Eagleville, PA, Streamlight, Inc. has more than 40 years of experience making tough, durable, long-lasting flashlights designed to serve the specialized needs of professionals and consumers alike.  Since 1973, the company has designed, manufactured and marketed high-performance flashlights, and today offers a broad array of lights, lanterns, weapon light/laser sighting devices, and scene lighting solutions for professional law enforcement, military, firefighting, industrial, automotive, and outdoor applications. Streamlight is an ISO 9001:2008 certified company.  For additional information, please call 800-523-7488, visit www.streamlight.com or connect with us on www.facebook.com/streamlight; www.twitter.com/Streamlight; www.instagram.com/streamlightinc; and www.youtube.com/streamlighttv.