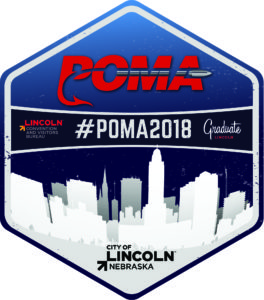 POMA's annual business conference always offers great reasons to attend. This year is no exception as we'll continue to offer networking opportunities, hands-on product testing, business-building sessions and impressive off-site locations. But beyond those reasons are many more that will make it worth your while to attend. Lincoln, Nebraska is excited to be the host of the #POMA2018 13th Annual Business Conference.
They'll welcome POMA conference attendees with unparalleled hospitality and outdoor activities aplenty. The content creation possibilities are virtually unlimited, starting with these suggestions.
The Lincoln Convention and Visitors Bureau along with the Nebraska Tourism Commission are ready, willing and able to help you explore their amazing location.
Learn more about the suggestions they've provided and start planning your trip to #POMA2018 and Lincoln, today!