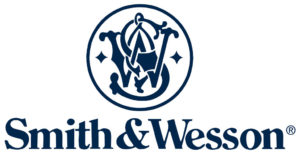 Smith and Wesson has recently been named a Gold Sponsor of the NSSF Industry Summit.
Smith & Wesson has stepped up to become a Gold Sponsor of the NSSF Industry Summit, the National Shooting Sports Foundation announced.
The 2014 edition of the Industry Summit will take place June 9-11 in Springfield, Mass., the city where Smith & Wesson maintains its headquarters and manufacturing facilities.
"We are very pleased to have the generous support of this iconic firearms company for the Industry Summit," said Chris Dolnack, NSSF Senior Vice President and Chief Marketing Officer. "As a Gold Level sponsor, Smith & Wesson recognizes the importance of the Industry Summit and its long-term value to every segment of the shooting sports community."
At the Summit, leaders representing the firearms industry, state wildlife agencies, conservation organizations and shooting sports and hunting groups will share ideas to help shape a positive future for the shooting sports.
Many programs that have helped increase participation in target shooting and hunting in the past 18 years can trace their roots to NSSF Industry Summits.
More information about the NSSF Industry Summit, registration, schedules, accommodations and sponsorship opportunities can be found at the Summit website at http://www.nssf.org/IndustrySummit/.
About NSSF
The National Shooting Sports Foundation is the trade association for the firearms industry. Its mission is to promote, protect and preserve hunting and the shooting sports. Formed in 1961, NSSF has a membership of more than 10,000 manufacturers, distributors, firearms retailers, shooting ranges, sportsmen's organizations and publishers. For more information, log on to www.nssf.org.