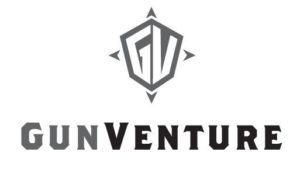 Next week on GunVenture, two episodes from the First Person Defender series remind us how quickly the most mundane activity can become downright deadly, and how staying aware can also mean staying safe.
Watch what happens when our first Good Guy sees a stranger attacked at an ATM. Will he be ready, and willing, to do what it takes to save a life? Then, when an argument turns into a gun fight in a busy restaurant, our next Defender gets an important lesson in keeping his distance.
Focusing on close quarters shooting and situational awareness, trainer Wes Doss works with the participants on developing the training techniques they'll need when faced with unexpected and dangerous situations. Plus, get a training tip on timing from Chris Cerino just for GunVenture viewers!
Watch a preview on Gun Talk's YouTube channel: https://youtu.be/VMYiJ-162Jk, and watch the entire First Person Defender series here:
Season 4: http://bit.ly/FPDSeason4
Season 3: http://bit.ly/FPDSeason3
Season 2: http://bit.ly/FPDSeason2
Season 1: http://bit.ly/FPDSeason1
From the Arizona desert to the snowy mountains of Oregon, along the East Coast and into the hills of Texas, follow the GunVenture Team as they explore the world of shooting – hunting, training, target shooting, and everything in-between. The GunVenture crew also manages to fit in a few side trips: It might be a visit to a brewery, shooting machine guns, the search for the best lobster roll, or off-roading in a Jeep. Whatever it is, you KNOW it'll be fun!
GunVenture airs year-round on Sportsman Channel on Monday's at 10:00 PM Eastern, Tuesdays at 1:00AM EST, Tuesdays at 9:00AM EST, Thursdays at 1:30 PM EST, and Saturdays at 11:30PM EST. Sportsman Channel can be found on DirectTV Ch. 605, DISH Network Ch. 395, AT&T U-Verse Ch. 642, and on your local cable provider. Check your local listings for additional channel information, and find out more at http://www.thesportsmanchannel.com/shows/gunventure/. Learn more about the show, and get the latest news, at https://guntalk.tv/site89.php and http://www.youtube.com/guntalktv.