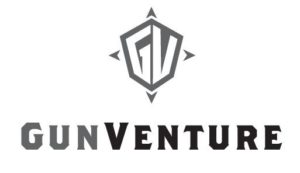 MANDEVILLE, LA – This week on GunVenture, tour the NRA Annual Meetings with the GunVenture crew! Chris and Michelle Cerino talk with pro-shooters and manufacturers, shoot at the Pyramyd Air indoor air gun range, check out famous movie firearms at the Trijicon booth, and enjoy some quiet time shooting silencers from SureFire and Sig Sauer at a suppressor shoot hosted by the American Suppressor Association. Meanwhile, Tom and Ryan Gresham film a spot for Smith & Wesson's Father's Day video series (http://bit.ly/2uhSOnP), and Tom stops by for a guest-spot on Cam & Co. And, the fun doesn't stop when the show ends – See Ryan playing drums with "The Hired Guns," a band made up solely from members of the shooting industry.
Watch a preview of this week's show on Gun Talk's YouTube channel: https://youtu.be/QS31PvMXSMI.
From the desert sand to snowy mountain tops, from coast to coast: Follow the GunVenture crew as they explore the world of shooting – training, hunting, personal defense, and everything in-between. The crew manages to fit in a few side trips, too. It might be a brewery visit, zip-lining through the trees, riding in a tank, or even fishing for sharks. Watch videos and get the latest news at https://guntalk.com/gunventure.
GunVenture airs year-round on the Sportsman Channel on Mondays at 2:30 PM, Wednesdays at 1:30 PM, Thursdays at 9:30 PM, Fridays at 12:30 AM and 2:00 PM, and Sundays at 3:30 AM and 6:30 AM Eastern. Find the Sportsman Channel at DirectTV Ch. 605, DISH Network Ch. 395, AT&T U-Verse Ch. 642, and your local cable provider. Check your listings for additional channel information. GunVenture is also available on YouTube at http://www.youtube.com/guntalktv, on Facebook at https://www.facebook.com/guntalkmedia/, on Roku, Apple TV, and Amazon Fire TV, and at https://guntalk.com/gunventure.
Contact: Ryan Gresham / 985-792-7670 / ryan@guntalk.com
###