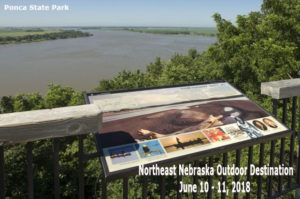 Nebraska is excited to host attendees for POMA's 13th annual business conference, June 12 – 15, 2018, and show off their spectacular state. RESERVATIONS MUST BE MADE BY MAY 31, 2018 TO TAKE ADVANTAGE OF THESE OFFERS.
In order to help our media member conference attendees make the most of their visit, Nebraska Tourism and Nebraska Game and Parks have teamed up to offer two complimentary pre-conference trips.
Trips are available in two regions – Northeast and Southeast Nebraska, and each offers unique opportunities to explore the great state and generate content that increases the value of your conference attendance.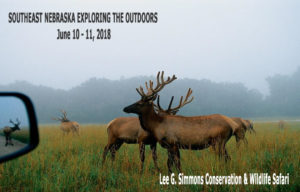 It's the perfect chance to help the trip pay for itself while enjoying breathtaking scenery, diverse outdoor recreation options, and mouthwatering cuisine. Take it a step further and look at incorporating the story ideas provided by the Lincoln CVB and Nebraska Tourism to really get the most for your money.
Each trip has a limited number of spots and is open to media* attending the conference only. Trips must have a minimum of two participants to occur. If a trip has fewer than two participants, it will be canceled and the participant moved to an alternate trip, if desired.
See complete details and act fast so you don't miss this incredible opportunity.
You must contact Nebraska Tourism directly to sign up, to ensure your spot is reserved.
*Nebraska Tourism will be verifying media status with POMA. Media must be in good standing and have no outstanding balance with POMA.