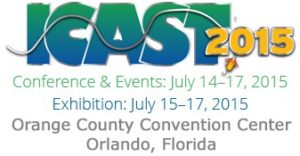 Editorial members of POMA and other writer's associations, in good standing for 2015, will have the $100 ICAST Media Editorial registration fee waived for this year.
This does not include corporate members/supporters such as ASA.
Members should just register for ICAST as they normally would at https://registration.experientevent.com/ShowSFE151/
The American Sportfishing Association staff will verify each individual who registers in the Media Editorial category.
If you are a media member in good standing, the badge will be approved and the fee waived. If they have questions, we will email the registrant directly.