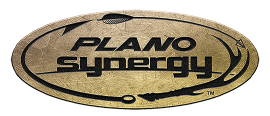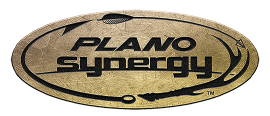 The National Wild Turkey Federation (NWTF) knows turkey hunters demand the best gear possible from reputable companies when it comes to their spring pursuits, and a new long-term partnership with Plano Synergy and their premier brands of turkey decoys and calls shows the NWTF is committed to backing quality products.
Effective November 1, Avian-X and Zink Calls are the official turkey decoys and calls of the NWTF, respectively. Flextone is also recognized as an official NWTF partner.
"The NWTF is pleased to align with Plano Synergy and its turkey-hunting brands," says NWTF CEO, George Thornton. "They are known for creating innovative and high-quality products, sharing our core values, supporting our mission and are committed to our efforts to Save the Habitat. Save the Hunt."
Plano Synergy is equally enthusiastic, crediting the NWTF's significant and ongoing conservation initiatives for greatly expanding their customer base. "Without the historic and ongoing efforts of the NWTF and its membership, our customers simply wouldn't have the turkey hunting opportunities they enjoy today," says Plano Synergy Vice President of Marketing, Pete Angle, who is also quick to emphasize the greater scope of NWTF's Save the Habitat. Save the Hunt. mission.
"The NWTF's commitments and impacts reach well beyond turkeys and turkey hunting. Their varied grassroots programs and other diverse initiatives have educated millions of hunters and non-hunters alike on the critical importance of wildlife conservation and habitat restoration… because what's good for turkeys and turkey hunting is also good for countless other game and non-game wildlife species."
For Angle and others at Plano Synergy, their partnership with NWTF comes at an ideal time, as the Avian-X, Zink Calls and Flextone brands are in the final stages of rolling out an impressive number of exciting new turkey hunting products for 2017 – 23 all-new SKUs, to be exact.
"Plano Synergy is grateful for this unique partnership with the NWTF – to play an active role in supporting their conservation mission – but also to introduce their passionate membership to the premier Avian-X, Flextone and Zink Calls turkey-hunting products we're so very proud of," says Angle, who encourages NWTF members to watch upcoming issues of NWTF's Turkey Country and JAKES Country magazines for complete details on new Avian-X, Zink and Flextone products. Highlights will include an incredible new Avian-X LCD ½ Strut Jake Decoy, two all-new custom-grade Zink box calls, a variety of versatile new Flextone pot, diaphragm and box calls, and the highly realistic and affordable new Flextone Thunder Series Turkey Decoys.
"The Avian-X, Flextone and Zink Calls brands are preferred and trusted by elite hunters everywhere, because they're designed and built to provide every hunter – regardless of skill and experience levels – with the advantages they need to experience more success afield and maximize their enjoyment on each and every hunt," says Angle. "And our quality turkey hunting brands and products effectively cover every price point," he adds. "Plano Synergy offers honest and hardworking calls, decoys and other essential turkey-hunting gear for any budget."
All-new-for-2017 turkey hunting products from Avian-X, Zink Calls and Flextone will be officially launched in January at the 2017 Archery Trade Association (ATA) and Shooting, Hunting and Outdoor Trade (SHOT) shows, and will be available for retail purchase well before the 2017 spring turkey-hunting season.
About Save the Habitat. Save the Hunt.
The NWTF Save the Habitat. Save the Hunt. initiative is a charge that mobilizes science, fundraising and devoted volunteers to give the NWTF more energy and purpose than ever. Through this national initiative, the NWTF has committed to raising $1.2 billion to conserve or enhance more than 4 million acres of essential upland wildlife habitat, recruit at least 1.5 million hunters and open access to 500,000 acres for hunting, shooting and outdoor enjoyment. Without hunters, there will be no wildlife or habitat. The NWTF is determined to Save the Habitat. Save the Hunt. Visit www.nwtf.org for more information.
About Plano Synergy
Plano Synergy's foundation is built on an unrelenting passion for the outdoors. It's the very same passion we share with our customers, and why each and every product within our family of trusted high-performance brands is carefully conceived, designed and manufactured to elevate the outdoors experience. No matter how advanced or basic the need, Plano Synergy delivers hunters, anglers and outdoor-lifestyle enthusiasts the specific products that maximize the satisfaction earned from a day – or a lifetime of seasons – in the field or on the water. For more information on all of Plano Synergy's premier hunting and fishing brands and products, visit www.planosynergy.com.