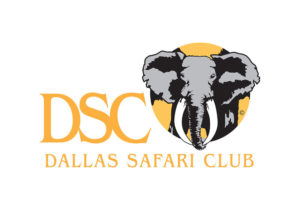 Media representatives that are interested in attending The
2016 DSC Convention
, the time to sign up is now. The convention returns to Kay Bailey Hutchison Convention Center and Omni Hotel Dallas Jan. 7-10 in Downtown Dallas.
Media representatives interested in kicking off the new year by attending one of the world's fastest-growing outdoor conventions and expos are urged to pre-register for credentials.
The 2016 DSC Convention returns to Kay Bailey Hutchison Convention Center and Omni Hotel Dallas Jan. 7-10 in Downtown Dallas. This year's theme is Conservation. To accommodate the increasing media interest in the event, DSC is making it easier for the world's sporting press to attend and cover the annual convention with a revamped pressroom and easy pre-registration process.
To pre-register, contact Blue Heron Communications media coordinator
Josh Ward
. Qualified registrants, upon arrival at the convention center, can simply follow the signs to the new pressroom to pickup their badge.
"Last year's convention set a new attendance records for both visitors and press. We're expecting even more in 2016, so we're urging writers and broadcasters to pre-register so they can cover the best in sporting adventures, lifestyles and conservation," said DSC Executive Director Ben Carter.
Pressroom hours and show hours will be the same for the 2016 DSC Convention: 9 a.m. to 5:30 p.m. on Thursday through Saturday; and 9:00 a.m. to 3:00 p.m. on Sunday.
The family-friendly 2016 DSC expo is open to the public and will fill a record 800,000 square feet. More than 1,000 exhibitors and 1,800 different booths will feature outfitted hunts, guns, gear and much more.
The DSC convention and expo is one of the biggest fundraising events in Texas. In the Dallas region it trails only the HP Byron Nelson Golf Championship, according to the Dallas Business Journal. Over the past six years, the event has generated more than $6.7 million for conservation, education and hunter advocacy initiatives around the world.
In 2015 alone, DSC raised more than $1.4 million for conservation causes worldwide – plus another $1 million specifically for youth education.
Sponsors of the 2016 DSC convention include Sports Afield, Hornady, Bass Pro Shops, Zeiss Sport Optics, Midway USA, Shikar Safaris, Trijicon, EuroOptic.com, Boyt Harness Company, Yamaha Motor Corporation, Lone Star Outdoor News, Alford Media, The Conservation Fund, Blaser, Capt. Peacock Yachts and Expeditions, Capital Farm Credit, Global Rescue, Rock Island Auction Company, Legendary Consortium, The Hunting Consortium Ltd., Classic Trophy Rooms, Rungwa Game Safaris, Rad-Rides.com, Michael Mantheakis Safaris, and many others.
About Dallas Safari Club (DSC)
The Mission of DSC is to conserve wildlife and wilderness lands; to educate youth and the general public and to promote and protect the rights and interests of hunters worldwide. Get involved at www.biggame.org.