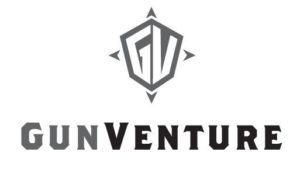 Next week on GunVenture, an episode from the First Person Defender series reminds us how important a good defensive strategy can be-especially when traveling alone. Ambushed in her hotel room and trapped in a tight space, this First Person Defender participant will have to act quickly in order to protect herself in a close quarters attack.
Join the participant as she learns about close quarters firing from trainer Chris Cerino. Plus, tips and training techniques exclusively for GunVenture viewers!
Watch a preview on Gun Talk's YouTube channel: http://bit.ly/2dZfqEa, and watch First Person Defender season 3 here: http://bit.ly/2dcvhLq.
From the Arizona desert to the snowy mountains of Oregon, along the East Coast and into the hills of Texas, follow the GunVenture Team as they explore the world of shooting – hunting, training, target shooting, and everything in-between. The GunVenture crew also manages to fit in a few side trips: It might be a visit to a brewery, shooting machine guns, the search for the best lobster roll, or off-roading in a Jeep. Whatever it is, you KNOW it'll be fun!
GunVenture airs year-round on Sportsman Channel on Monday's at 10:00 PM Eastern, Tuesdays at 1:00AM EST, Tuesdays at 9:00AM EST, Thursdays at 1:30 PM EST, and Saturdays at 11:30PM EST. Sportsman Channel can be found on DirectTV Ch. 605, DISH Network Ch. 395, AT&T U-Verse Ch. 642, and on your local cable provider. Check your local listings for additional channel information, and find out more at http://www.thesportsmanchannel.com/shows/gunventure/. Learn more about the show, and get the latest news, at https://guntalk.tv/site89.php and http://www.youtube.com/guntalktv.