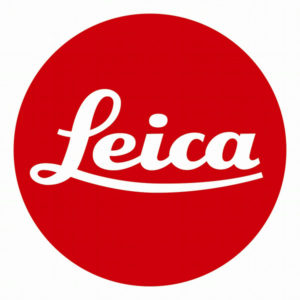 Mentoring future generations of outdoor industry communicators is a key objective of POMA's mission. POMA Corporate Partner Leica Sport Optics joined POMA on its internship program, which affords college students opportunities to prepare for careers as outdoor communications professionals. Leica is the 2014-2015 title partner of the POMA/Leica Communications Internship Program. Funding from Leica is allocated to the intern's compensation and other program-related expenses.
"Leica Sport Optics appreciates the essential role the outdoor media plays in spreading the message of both the value and economic importance of hunting and fishing and wildlife conservation," said Terry Moore, VP of Leica Sport Optics. "This effort is consistent with Leica's support of other youth-centered initiatives that focus on the next generation of outdoorsmen and women. Sponsoring the POMA internship program allows us to invest in the future of the industry and future of outdoor communications professionals."
POMA's newest intern, Bonner Powell, is a freshman at Northeast Mississippi Community College in Booneville, Mississippi, where he majors in biology and minors in journalism. He is an honors student, scholarship winner, community volunteer, athlete and avid outdoorsman. Upon graduation, Powell hopes to enjoy a career in the hunting and fishing industry.
POMA interns are involved in a wide range of tasks, including content generation, social media messaging, business conference and trade show planning, public and media relations, marketing, photography and videography, administrative functions and working with myriad industry professionals.
"POMA's internship program has a wonderful history of success," said Laurie Lee Dovey, POMA's executive director. "Now, with Leica Sport Optics as a partner, POMA can do even more to offer opportunities to college students eager to enjoy careers in the outdoor industry. We're proud and grateful to have a company the caliber of Leica involved in our efforts."
Complete details on the POMA/Leica Communications Internship Program are available online. If you know a college student interested in a career in the outdoor industry, let him or her know about the POMA/Leica Sport Optics Internship Program.
About Leica
Leica is a leading pioneer of high-performance sport optics.  Legendary innovation, exceptional craftsmanship and brilliant optical performance define Leica's line of binoculars, spotting scopes, laser rangefinders and riflescopes.   For more information, check out www.leica-sportoptics.com, and visit Leica's Facebook page at http://www.facebook.com/LeicaHunting. For Leica Sport Optics press releases and high-res images, visit the Leica Sport Optics media room at http://www.touchpoint-management.com/leica.