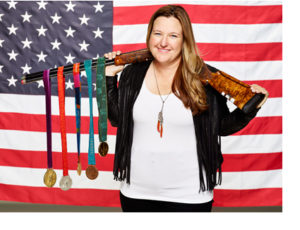 An opportunity to interview and shoot with five-time Olympic medalist, Kim Rhode, will take place Sunday, March , 2016 at the Oake Tree Gunclub in Newhall, California.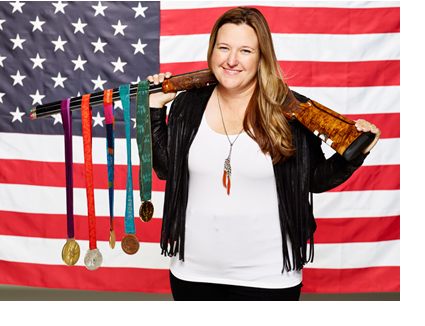 Interview and Shooting Opportunity with Five-Time Olympic Medalist Kim Rhode 
Sunday, March 6, 11 a.m. – 2 p.m.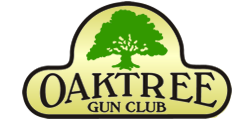 Oak Tree Gun Club
23121 Coltrane Avenue, Newhall, CA 91321
For more information or to RSVP, please email media@usashooting.org or call 719-866-4605.
In the pantheon of America's Olympic sports greatness, Kim Rhode (El Monte, California) has no equal. Not one person competing in an individual sport can boast of winning five Olympic medals in five consecutive Olympic Games.
Having made her Olympic debut in 1996, Rhode is the only American to win an individual medal in five consecutive Olympic Games. Of her five medals, three are gold (1996 – Double Trap, 2004 – Double Trap, 2012 – Skeet), one is silver (2008 – Skeet) and one bronze (2000 – Double Trap). Rhode broke the Women's Skeet Olympic record with a near-perfect score of 99 at the London 2012 Olympic Games. She is also the only woman to win three individual gold medals in the sport of shooting.
Rhode gave birth to her first child, Carter, in May 2013 and has worked to try and manage the expectations that come with being a mother and a world-class athlete.  All she's done since is win four World Cup medals and earn Pan Am Games gold last summer.  Rio is in her sights as she currently holds a five-target lead in Olympic selection as she tries to solidify a sixth Olympic appearance in May.
To read an updated feature on Kim Rhode, click here.
Rhode will be available for shooting demonstrations and interviews from 11 a.m. to 2 p.m. March 6 at the Oak Tree Gun Club. Shotguns, ammunition and ear/eye protection will be available for media to use to try out the sport as well.
*Kim photo by Mitchell Haaseth
Winchester Ammunition is a Proud Sponsor of the USA Shooting Shotgun Team: Winchester® Ammunition has been the exclusive ammunition sponsor and supplier of the USA Shooting Shotgun Team since 1999. Members of the past two shotgun teams brought home a combined six medals from London and Beijing using Winchester AA International Target loads. Winchester is an industry leader in advancing and supporting conservation, hunter education and our country's proud shooting sports heritage. For more information about Winchester and its complete line of products, visit winchester.com.

About USA Shooting:
USA Shooting, a 501c3 non-profit corporation, was chartered by the United States Olympic Committee as the National Governing Body for the sport of shooting in April 1995. USA Shooting's mission is to prepare American athletes to win Olympic medals, promote the shooting sports throughout the U.S. and govern the conduct of international shooting in the country. Check us out on the web at usashooting.org and on Twitter at twitter.com/USAShooting.

###