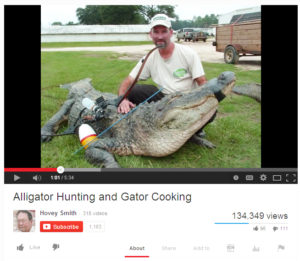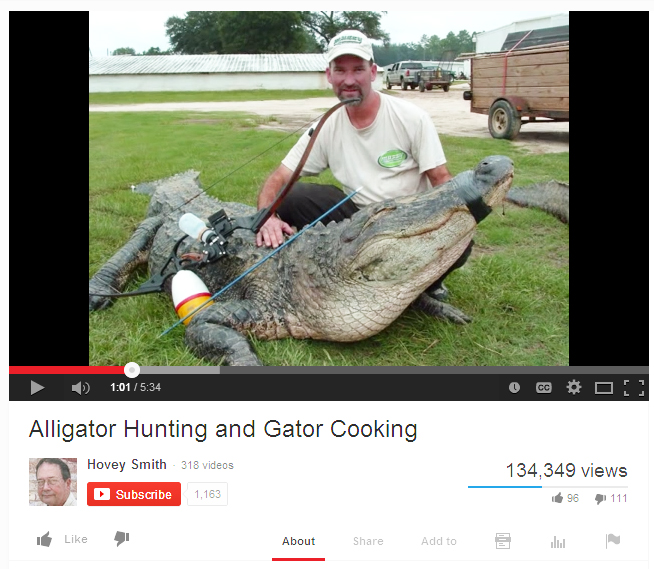 YouTube videos have become the favored search engine for many outdoor enthusiasts seeking basic how-to information and entertainment. These videos have the advantages of costing nearly nothing to produce, post or maintain and can return a small amount of income from Google Ad Sense.
Wm. Hovey Smith has had over 1,300,000 views of his 300-plus videos, each of which also advertises his products. During this seminar, he will illustrate how you can produce acceptable quality videos with an inexpensive video camera, 35-mm digital camera, tripod and free Movie Maker software.
"By using these elements, your YouTube videos can be better than 80 percent of those now seen,  because quality information will always trump presentation values," Smith said.
Hovey walks us through the steps to create inexpensive YouTube videos and grow your brand. Technological challenges caused a lag in the live presentation, so Hovey was kind enough to run through the presentation and post it to YouTube for our archives.
Hovey has also made a very generous offer, in the event that any member of POMA, SEOPA, GOWA and OWAA wants to go spend time one-on-one for two or three days video instruction at Whitehall, Georgia for $100 a day. He will furnish room and meals. He normally charges $500 and up, depending on the complexity of the project that the client is attempting to do.
If members want this price, they need to reserve now, as he will not hold it open past the end of June, although the actual dates for the instruction can be later. This offer is not likely to be made again.
---
Wm. Hovey Smith is a Georgia native who grew up as a self-taught hunter after his father died. These circumstances resulted in his writing as he learned how to hunt and publishing 15 books, hundreds of magazine articles, two radio shows and over 300 YouTube videos as he continues to investigate forms of outdoor communication.