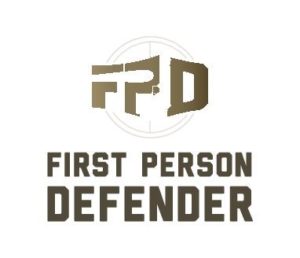 First Person Defender® is back for another season of defenders' eye-opening reactions when confronted by a "ripped from the headline" attack! Watch a NEW episode from Season 4 at 12:00pm Central each day during "Defender Week"- starting Monday, November 28th, through Sunday, December 4th.
This season, our Defenders find themselves facing off against home invaders, cornered by armed attackers, challenging an abusive spouse, even standing between a mass shooter and his potential victims. Watch the trailer now at http://bit.ly/2fLjHLI, and watch the first three seasons here:
Season 3: http://bit.ly/FPDSeason3
Season 2: http://bit.ly/FPDSeason2
Season 1: http://bit.ly/FPDSeason1
Catch all the excitement from the fourth season for free on Gun Talk Media's YouTube (www.youtube.com/guntalktv) and Facebook
(www.facebook.com/guntalkmedia) pages, plus Gun Talk's Roku (bit.ly/GunTalkRoku), Amazon Fire TV (bit.ly/GunTalkAmazon), and Apple TV (bit.ly/GunTalkApple) channels.
First Person Defender is a web television series from GunTalk Media® that puts regular people with varying degrees of firearm knowledge into force-on-force self-defense scenarios using Simunition conversion kits and FX Marking Cartridges. First Person Defender gives viewers a unique first-person look at what it's like to defend your life or the lives of your loved ones.
"Gun Talk" and "First Person Defender" are registered trademarks.