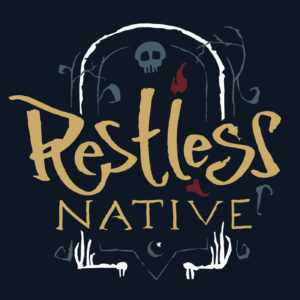 A Show Focused on Stories from Creative Minds That Never Rest
The team from GoWild app is going to tell you a story. A lot of stories. Some of these might be stories about hunting, fishing or the outdoors. But not always.
GoWild Co-Founder, Brad Luttrell, is launching the "Restless Native" podcast. While the show is sponsored by GoWild, the podcast is not about the app at all. Restless Native will seek out interesting narratives, found with people in conservation, fitness, music, food, hunting, humanity, fishing, entrepreneurship and the environment.
While the topics always vary, these people have one thing in common: They're ever restless. Never comfortable. Always pursuing bigger and better.
They're Restless Natives.
"People who are naturally good are one thing, but people who refuse to be bad? That's an entirely different mindset and personality type," said Luttrell. "Our show will find those who pursue perfection and are never content. They're always conquering the conventional and never satisfied. Our goal is to inspire and motivate."
In episode one, Luttrell outlines his intent for the podcast, his background as a journalist and ad man, the time he got fired, and his drive to always find a better way. As for future interviews, Luttrell has interview commitments from major influencers in firearms, camouflage companies, professional chefs, nationally-known music artists and more.
Listeners can subscribe via iTunes or subscribe to GoWild's email list to get podcasts sent weekly. If you enjoy the show, give it a 5 star rating on iTunes. Learn more about GoWild at timetogowild.com.
Subscribe to Restless Native:
iTunes | Stitcher | Google Play