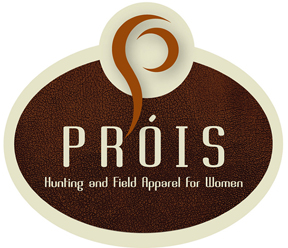 The voting is neck and neck, as five brave men vie for the title of Mr. POMA Prois 2012. Voting closes Aug. 30! But — brace yourselves — for what you will see! For decades, women of the outdoors have grudgingly settled for hunting clothes that just don't fit. Now it's the men's turn. Vote for Mr. POMA Prois 2012. Which POMA conference attendee best wear's the fabulous Próis ladies hunting apparel?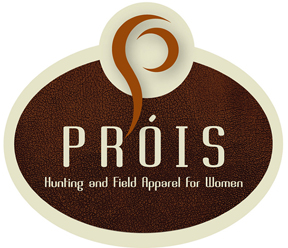 Aug. 28 Update — Voting is Neck and Neck — Vote Now, Vote Often
For decades, women of the outdoors have grudgingly settled for clothes that just don't fit. They have been forced to wiggle and squeeze themselves into ill-fitting children's apparel, or men's camo. The tables have been turned. At the 2012 POMA conference, the first annual "Mr. POMA Próis" competition was held! Men of every shape and size were challenged to experience, for just a brief moment in time, the discomfort of fitting into clothes made for another body type stinks. Vote for Mr. POMA Próis 2012.
Gals don't like wearing men's clothes any more than guys like wearing gals' clothes! The Mr. POMA Prois 2012 competition was a great opportunity to share some laughs, and to also appreciate the importance of functional clothing that fits correctly. The anatomical differences between male and female simply demand technical clothing that is cut to fit. Próis representative Joni Viles met the boys in the middle by wearing oversized and ill-fitting men's clothing while they took the plunge to try on some Próis.
From the 13 Mr. POMA Próis 2012 Pageant contestants, Prois selected five finalists. See them below.
Voting CLOSED.
Finalists – Mr. POMA Próis 2012
POMA and Prois applaud the contestants who had the guts to try on the ladies clothing and model it.
Finalist: Harry Guyer

Finalist: Roy Hill

And the Winner is Roy Hill

Finalist: Brett Miller

Finalist: Kevin Reese

Finalist: Ryan Repp

Mr. POMA Prois 2012

Mr. Roy Hill
---
All contestants
| | | | | |
| --- | --- | --- | --- | --- |
| Contestant: Frank Fuentes | Contestant: Frank Devlin | JJ Schroeder | Prois rep Joni with contestant Josh Wolfe. | |
| Contestant: Steve Schifner | Contestant: Rob Simbeck | Contestants: (L) Mitch Strobl (R) Roger Patton | Contestant: Tom Tatum | |
Próis' mission is to be the best in market for female hunting and field apparel. Being the best means providing unsurpassed quality, topnotch customer service, cutting edge technology and a clear vision for future growth so that we do not just create customers…we create fans. We provide female hunters with a long-awaited line of high-performance, technical huntwear specifically designed for women who are serious about the hunt. Próis utilizes only performance fabrics that offer wicking, waterproofing, windstopping and silence. Combining high-end fabrics with our signature features such as scapular drop pockets, magnetic closures, snap-down zippers, lumbar compartments and thumbholes makes Próis the gear women demand for the hunt. Your pursuit is your passion. So ladies, take pride in not being one of the guys!
For more information, contact Joni Viles; Media Liaison, Joni@proishunting.com
Prois Hunting and Field Apparel for Women
28001B US Highway 50
Gunnison, CO 81230
Phone: (970) 641-3355
Fax: (970) 641-4400
Website ~ www.proishunting.com