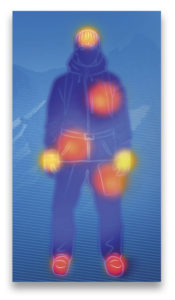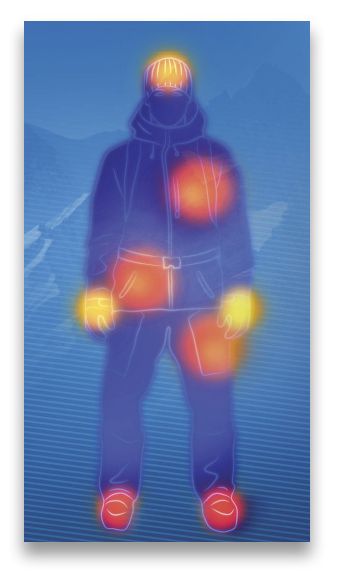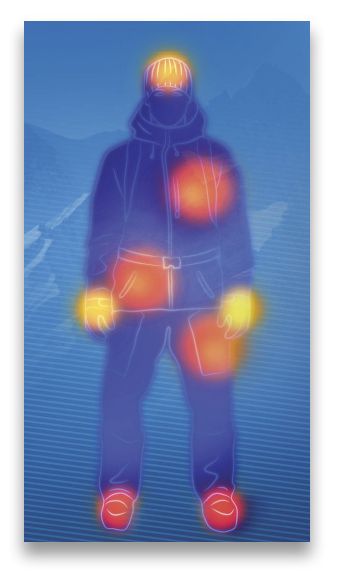 As winter approaches, one quickly remembers how miserable it is to be cold. But with ThermaCELL's line of heat products, modern technology is here to save the day and allow users to stay warm from head to toe.
Beginning with the must-have heating accessory that started it all, ThermaCELL's Heated Insoles allow users to choose their heat setting of 100°F or 111°F with a wireless remote control. Heated Insoles can provide continuous warmth for up to five hours. They are water resistant and work interchangeably with any pair of boots, shoes or waders.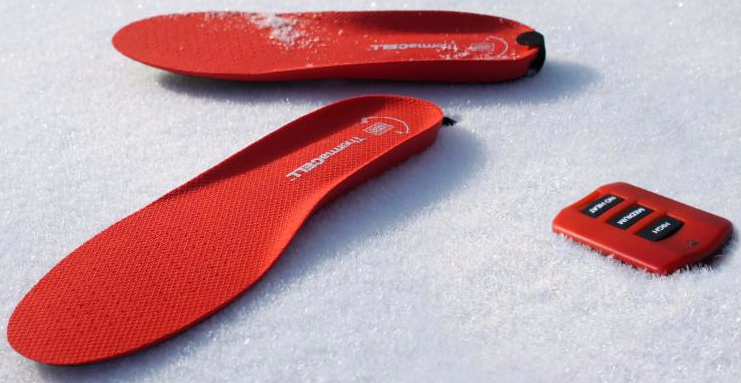 Heated insoles are available in both Original and ProFLEX options. With the ProFLEX Heated insoles, users can remove and recharge the product's batteries with a mini USB cable. And the increased flexibility found in the ProFLEX heated insoles, makes it one of the most functional foot warming options available.
Completing the ThermaCELL heating system are the all-new Heat Packs. These lightweight and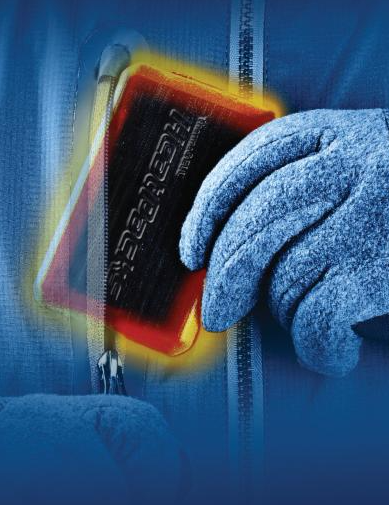 weather-resistant heating solutions are available in hand-warmer and pocket-warmer sizes. Each pack features three temperature settings, reaching up to 122°F, and can provide up to 6 hours of continuous warmth. They can be placed in gloves, stocking caps, coat pockets or anywhere a little extra heat could help a great deal.
"During the winter months, it can be almost impossible to enjoy your favorite outdoor activities," said ThermaCELL Marketing Manager Josh Silvia. "But our line of heat products can help provide extra heat wherever you need it, allowing outdoors lovers to get outside and do what they love the most."
Each of ThermaCELL's heat products can be recharged up to 500 times, making them not only more convenient than disposable heat options, but also a more cost-effective option.
For more information on ThermaCELL's Heated Insoles and Heat Packs, visit www.heat.thermacell.com.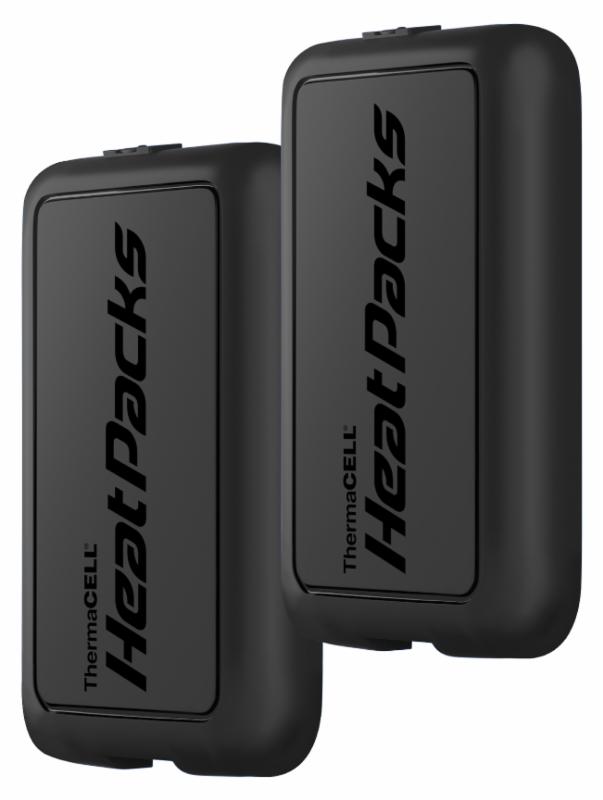 Heat Pack Specifications
Hand Warmers (2-pack):MSRP: $79.99
Size: 2.9″ x 1.6″ x .45″ (each)
Charge Time: 2-3 hours
Pocket Warmer (1-pack):MSRP: $69.99
Size: 4″ x 2.8″ x .45″
Charge Time: 3-4 hours
Thin and Lightweight
Water-Resistant
Versatile, Portable and Transferrable- great for jackets, pants, gloves, or anywhere you need extra warmth
Shock Resistant & Easy to Grip molded Thermoplastic Polyurethane (TPU) material on non-textile side
Three Regulated Heat Levels:  High = 122°F,  Medium = 113°F, Low = 104°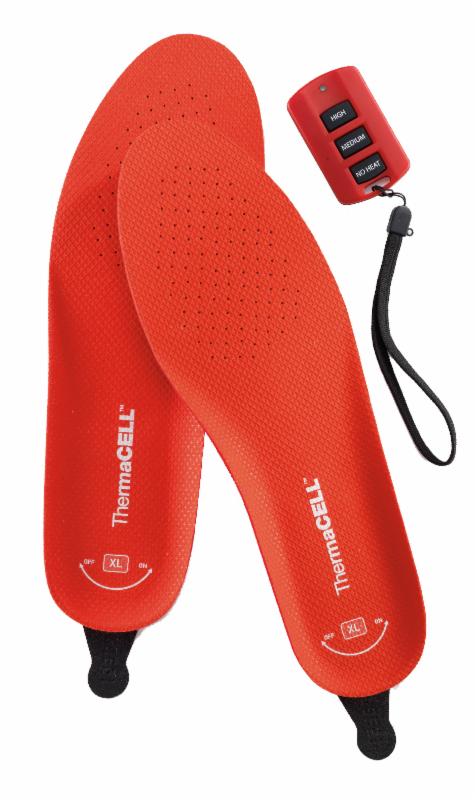 Heated Insoles Specifications
MSRP: $134.99
Charge Time: 4 hours
Includes wall charger
Water resistant
Utilizes one-of-a-kind patent-pending technology
Available in: Small, Medium, Large, X-Large and XX-Large (Fits any shoe size from a women's 4.5 to a men's 14)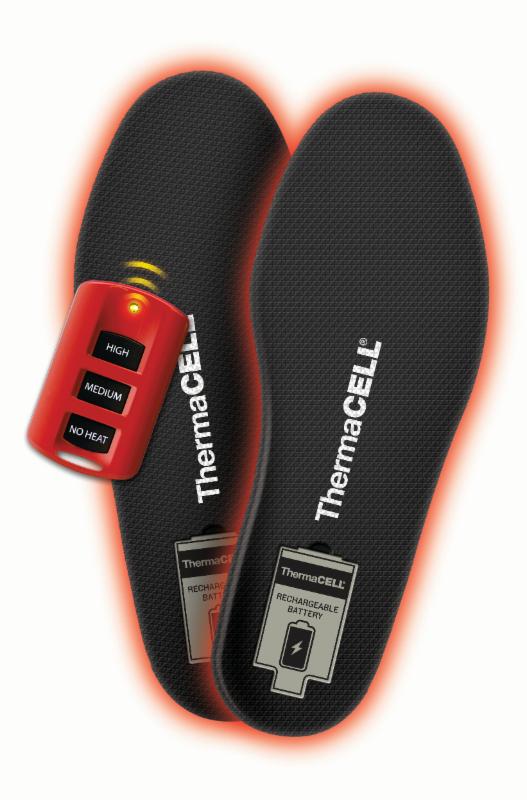 ProFLEX Heated Insoles Specifications
MSRP: $184.99
Charge Time: 4 hours
Rechargeable, removal battery
Made from Polyurethane foam for breathability, efficient heat
conductivity, shape retention and shock absorbency
Includes wall charger and USB cable
Water resistant
Utilizes one-of-a-kind patent-pending technology
Available in: Small, Medium, Large, X-Large and XX-Large (Fits any shoe size from a women's 4.5 to a men's 14)
---
About Schawbel Technologies LLC
ThermaCELL Heat Packs and Heated Insoles are products of Schawbel Technologies LLC, a company primarily focused on providing consumer comfort through innovative, patented products.  Schawbel Technologies is a spin-off from The Schawbel Corporation, which was founded in 1981 by William Schawbel through the acquisition of two divisions from the Gillette Company.  All products undergo rigorous third-party testing and meet or exceed battery, materials, and safety certifications and standards worldwide.  For more information about Schawbel products, visit http://heat.thermacell.com or call 1-877-687-3741.
Media Contact
John Ray – john@chevalier-adv.com
Chevalier Advertising, Marketing & Public Relations