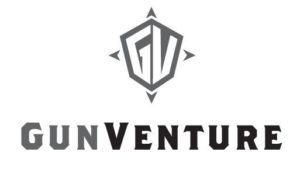 Things heat up when host Tom Gresham heads to Arizona, next week on GunVenture. He'll meet up with RECOIL Magazine's Iain Harrison for product testing at the range, even shooting a flame thrower! Then, they check in at Robar, McMillan, and POF for facility tours, and learn a little more about the products from these Arizona based manufacturers. Plus, a trip to the rodeo, and an off-roading jeep tour through the majestic red rocks of Sedona!
Watch a preview on Gun Talk's YouTube channel: https://youtu.be/JqziyVA0W-I
From the Arizona desert to the snowy mountains of Oregon, along the East Coast and into the hills of Texas, follow the GunVenture Team as they explore the world of shooting – hunting, training, target shooting, and everything in-between. The GunVenture crew also manages to fit in a few side trips: It might be a visit to a brewery, shooting machine guns, the search for the best lobster roll, or off-roading in a Jeep. Whatever it is, you KNOW it'll be fun!
GunVenture airs year-round on Sportsman Channel on Mondays at 2:30 PM Eastern, Wednesdays at 1:30PM EST, Thursdays at 9:30PM EST, Fridays at 12:30AM EST, Fridays at 2:00PM EST, and Saturdays at 3:30AM EST. Sportsman Channel can be found on DirectTV Ch. 605, DISH Network Ch. 395, AT&T U-Verse Ch. 642, and on your local cable provider. Check your local listings for additional channel information, and for more information on GunVenture, visit http://www.thesportsmanchannel.com/shows/gunventure/. Learn more about the show, and get the latest news, at https://guntalk.tv/site89.php and http://www.youtube.com/guntalktv.