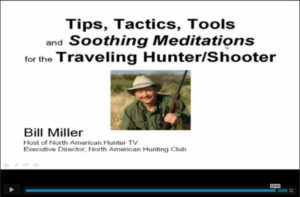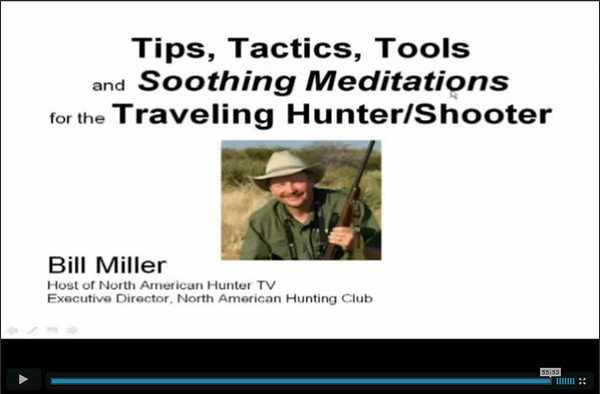 In the first installment of POMA's Masters of the Outdoor Webinar Series, Bill Miller presented tips and tricks to help eliminate travel hassles when traveling with guns, ammunition and more. The entire webinar is available for viewing and/or download. Also available is the presentation slideshow, in PDF format, which includes links to helpful and informative websites.
Bill is the executive director of North America Hunting Club and host of the North American Hunter television show. For business and pleasure, he has traveled extensively to more than 40 states and many countries to hunt and/or shoot competitively over the last 30 years.  He's on the road more than 100 nights a year and 99.9% of the time, he's traveling with firearms, ammunition and often his hunting dogs.
On return trips, he's often in the company of game meat and trophies. The tips he'll share come from personal experience that only comes with many, many miles.
Click the image below to view the webinar.           Click to access Bill's presentation in PDF format.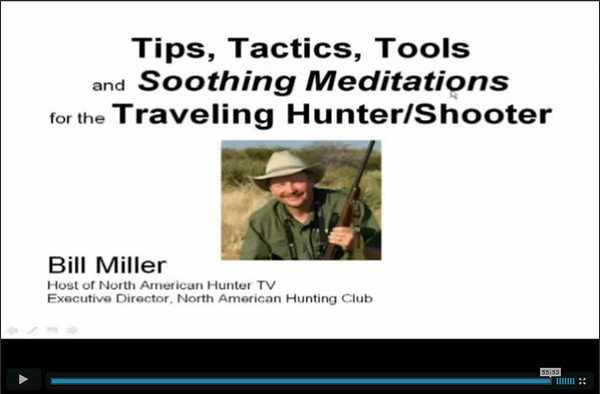 Save