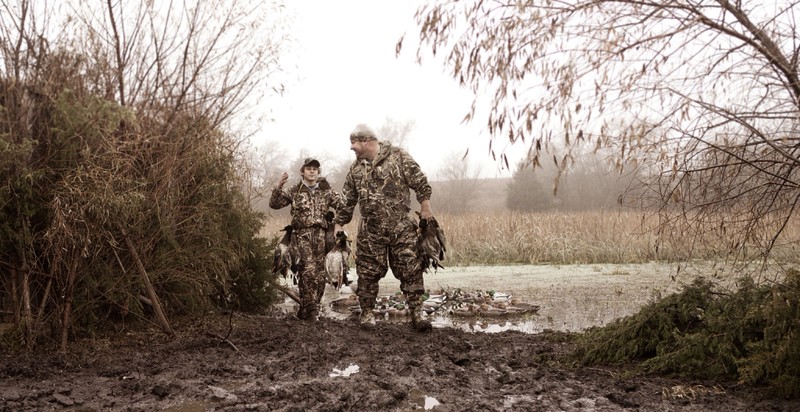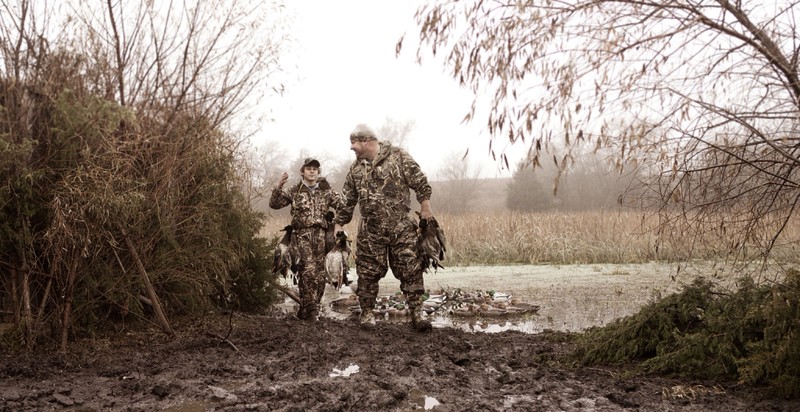 Ducks Unlimited has released the third installment in its new series of online films. "Building a Tradition" visits Eric Dunn and his son, Tucker, to explore their passion for waterfowl hunting and their work to create a Central Flyway oasis for migrating birds. The Dunns own Hooray Ranch, near Wichita, where they have been building waterfowl habitat and creating a tradition of hunting and conservation.
"We love shooting our limits and we love shooting ducks and geese. It's who we are," said Eric Dunn. "But we also love watching them come back through in March and having a place to rest and having something to eat. We're building traditions out there, and who doesn't want to do that? There's so much more to it than just hunting. Tucker will tell you the same thing. He's a 12-year-old kid that's already thinking of the legacy that he's going to be able to create for our future family members."
Produced in partnership with Rock Road Creative, DU Films goes beyond the confines and formulas of traditional hunting shows, presenting the beauty and passion of waterfowling in new and unexpected ways. DU Films includes six short films that will air on the DU website this spring. Viewers can watch the first three films and find more information about the series at www.ducks.org/dufilms. New films will be released each month through July.
DU Films is made possible through sponsorships from Sitka Gear, Buck Gardner Calls and The Original Muck Boot Company.
Ducks Unlimited Inc. is the world's largest non-profit organization dedicated to conserving North America's continually disappearing waterfowl habitats. Established in 1937, Ducks Unlimited has conserved more than 13 million acres thanks to contributions from more than a million supporters across the continent. Guided by science and dedicated to program efficiency, DU works toward the vision of wetlands sufficient to fill the skies with waterfowl today, tomorrow and forever. For more information on our work, visit www.ducks.org. Connect with us on our Facebook page at www.facebook.com/DucksUnlimited, follow our tweets at www.twitter.com/DucksUnlimited and watch DU videos at www.youtube.com/DucksUnlimitedInc.